AARP Cheat Sheet: Thursday, December 9
By Beth Carpenter , December 09, 2010 09:09 AM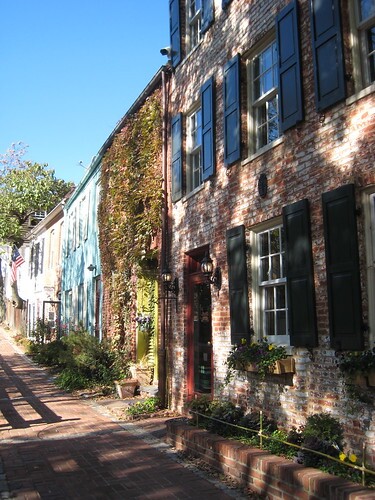 ( Rowhouses on the canal. Georgetown, DC. Via.)
Good news: "The Senate approved a measure Wednesday to avoid a steep cut in Medicare pay for doctors by shifting some money from President Barack Obama's health care overhaul law. The deal by Senate leaders of both parties was approved by a voice vote and appeared headed for passage by the House, which would send the measure to Obama for his signature. The president had urged lawmakers to move quickly."
Why are lab tests so crazy expensive? Dr. Doug Lefton was tired of it, and set up a solution. "Here's how it works: Patients needing lab work can go to the medical society's website and click on the big yellow box in the middle of the page. From there they choose the tests their doctor says they need, give the doctor's fax number, pay with a credit card and print out the order. They then take the order to any LabCorp location in 47 states and have the work done. Results are sent securely to the patient and the doctor, often within 24 hours. 'It's like using Amazon.com to buy your lab tests,' Lefton said."
Talking to New York's Christmas tree vendors: "The two men sat staring at the windows of Bolton's clothing store, and they began discussing their methods of avoiding illness while working 14-hour days out here for a month straight. Mr. Walstone said he prepared for the strenuous month of working outside by doing push-ups and situps for two months prior. He takes infusions of vitamin C daily and takes hot baths in Epsom salts, and keeps a large thermos full of hot water and Theraflu nearby throughout the day."