AARP Cheat Sheet: Thursday, December 30
By Beth Carpenter , December 30, 2010 10:38 AM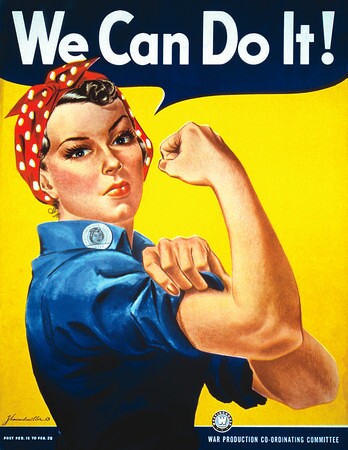 "Geraldine Doyle, 86, who as a 17-year-old factory worker became the inspiration for a popular World War II recruitment poster that evoked female power and independence under the slogan "We Can Do It!," died Dec. 26 at a hospice in Lansing, Mich....In 1984, Mrs. Doyle and her family came across an article in Modern Maturity magazine, a former AARP publication, that connected her UPI photo with Miller's wartime poster."
" Coming soon to a grocery store near you: nutrition labels, like the ones seen on soda pop and potato chips, slapped on packages of raw ground meat and chicken breasts."
Sweet - the Rose Bowl parade will feature a float called the Alzheimer's Express. "Riding the float is a chance to feel hopeful, says Libby Embry of Abilene, Texas, who was diagnosed in 2007 at age 59. Embry plans to deck herself out in purple, the Alzheimer's Association's trademark color. 'I don't care if it's pouring rain,' she says. 'I'm going to have a wonderful time.'
Q: When do you plan to stop working?
Ian Schrager, hotel designer, at nearly 65: " Willem de Kooning once said, 'I don't live to paint. I paint to live.' That really resonated with me because I love what I do. It's not work. I think that as long as I am enjoying it and loving what I do, and I get gratification out of it, I'll continue doing it."