AARP Cheat Sheet: Wednesday, December 15
By Beth Carpenter , December 15, 2010 09:34 AM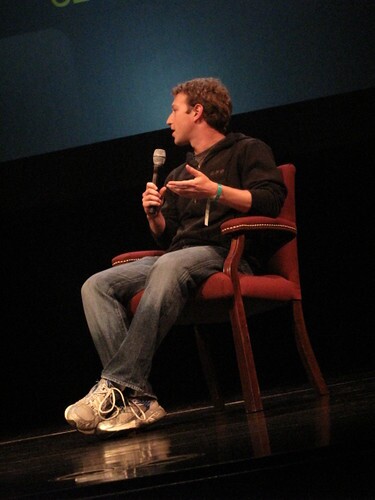 ( Mark Zuckerberg, founder and CEO of Facebook, on stage for an award ceremony January 9, 2010. Via.)
"For connecting more than half a billion people and mapping the social relations among them; for creating a new system of exchanging information; and for changing how we all live our lives, Mark Elliot Zuckerberg is TIME's 2010 Person of the Year." See also: " How to Unlike Pages on Facebook." (Except ours.)
This made us chuckle: "Mirriam Jones, 92, of Nevada City, Calif., says her friends tell her they're too old for social networking, but she won't hear it. She stays in constant contact with her son, Rich, who works on African safaris. 'He got me hooked up on Skype last Christmas,' she says. 'It's a great way to stay in touch. We e-mail each other when we want to talk.' " Also, Eldercare Locator (a service of the US Administration of Aging) launches a guide to social networking later today - we'll be sure to link you on our @AARP Twitter account.
Now that we're all on Facebook, have Skype, and can get wireless on Mt. Everest, do we need a cubicle? "Although personal workstations won't disappear, the sprawling warrens of cubicles and private offices that have defined the workplace for the last few decades are heading the way of Rolodexes and typewriters."
Baby boomers, you're apparently going to inherit a little bit of money: "Baby boomers have even more reasons--11.6 trillion of them--to thank the Greatest Generation. According to a new study, the boomer generation (people born between 1946 and 1964) will inherit that many dollars, largely from their parents." Don't get too excited, though: "On the downside, the study said the economic downturn eventually could reduce these numbers by up to $800 billion." Better buy some of that Facebook stock.
Reggie Jackson, now 64, reflects on the changes he's seen as part of the Baby Boomer generation: "Things have changed, but there's still work to be done. I hope people aren't satisfied. This country has a racial divide on certain issues. Maybe there will come a time when that changes. I just don't know if I'll be around to see it."