AARP Cheat Sheet: Wednesday, November 10
By Beth Carpenter , November 10, 2010 09:08 AM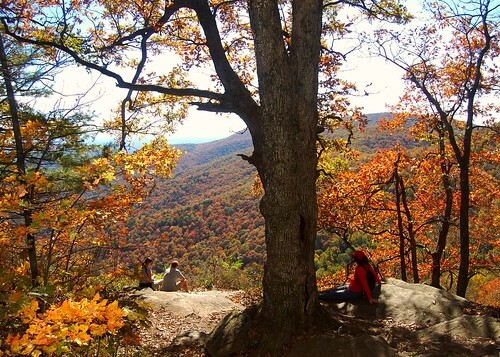 (via ugardener, from the Appalachian Trail in Georgia)
"Liles' desire to make the trek from Georgia to Maine was sparked in 2000 when he and his daughter were on a camping trip. They encountered a group of 'thru-hikers,' the term used for people who attempt the entire route. 'I saw a light in their eyes that I had never seen,' he recalls. 'I needed to find that light.'" (Liles was interviewed on the Today Show this morning with Jane Pauley. Watch here. )
Sticker shock on employee-based health care: "With health care costs climbing even higher during this enrollment season, more employers are adopting a tiered system to pass on the bulk of those costs to their employees by assigning bigger contributions to workers in top salary brackets and offering some relief to workers who make less money."
Supreme Court reviews your right to join with others in class-action suits, arbitration clauses or no: "Vincent and Liza Concepcion bought cellphone service from AT&T Mobility in Southern California because the offer included a free Nokia phone. They objected, however, when they were charged $30.32 in sales tax."