AARP Cheat Sheet: Wednesday, September 22
By Beth Carpenter , September 22, 2010 09:45 AM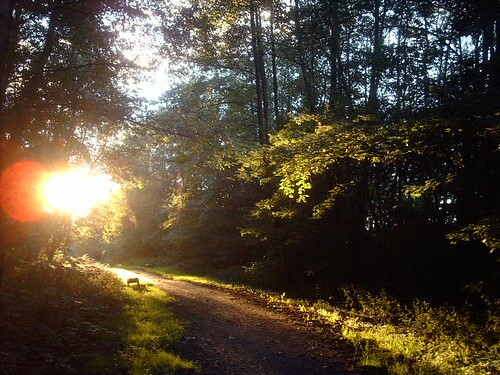 (via hugovk)
Your last bit of green before the fall hits....
Medicare Advantage premiums will go down in 2011. "We negotiated more aggressively than in the past," said Jonathan D. Blum, deputy administrator of the Medicare agency. "As a result, some plans changed their bids to produce more value for beneficiaries." Related: Health care reform passed.
Speaking of health care reform, a few key provisions start taking effect tomorrow. "The administration is overseeing the rollout of some of the law's most popular provisions: allowing young people to stay on their parents' policies though age 26; preventing insurers from denying coverage to children with old, costly medical problems; and requiring new plans to fund preventive care, such as cancer screenings, without out-of-pocket costs."
Elder mediation: cheaper and quieter than lawyers. "When Mom or Dad have been the hub, and all of a sudden no longer have that role, children don't have that glue to hold the family together."
The world's oldest man turned 114 yesterday. "The charming Walter Breuning was decked out in a new Navy blue pinstriped suit that was specially fitted by Kaufman's Menswear in downtown Great Falls. Ike Kaufman said it's believed Breuning is the only person that all four generations in the family business have waited on." Aw. The man grew up with horses for transportation. Read the whole thing.
Google comes through with another neat tool - this one for politics. We embedded it below - but you can also click and bookmark here.