AARP Daughters and Sons Race to the Future!
By Jen Martin, April 28, 2011 05:23 PM
If you went to work today and found yourself surrounded by young children, you weren't alone. Today is Take Our Daughters and Sons to Work Day and here at AARP, the halls were flooded with tykes wearing Drive to End Hunger t-shirts and hats adorned with the #24.

The theme of the day was "Race to the Future." The kids spent the morning sorting food to be donated to Martha's Table, an organization in D.C. that helps at-risk children, youth, families and individuals improve their lives by providing educational programs, food, clothing and enrichment opportunities.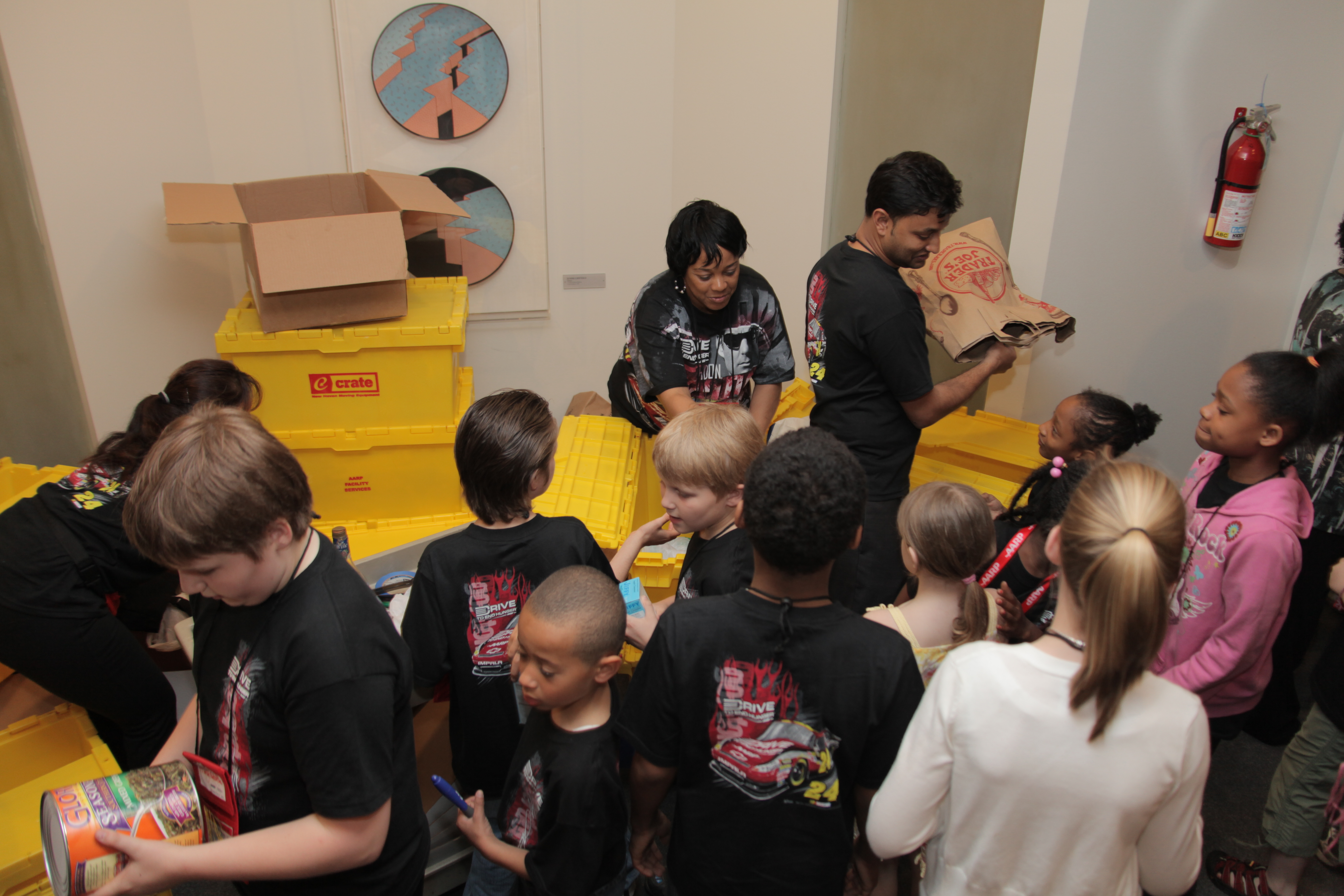 Then the kids raced off on an "Amazing Race" to "hunt for a career," which included understanding brand and logo importance to financial literacy.

After a healthy lunch, some of the kids jetted off to the simulators and felt what it was like to drive a real race car. But most crowded around the #24 car, peeking inside with dreams of taking the steering wheel and racing down Pennsylvania Avenue.

At the end of the day, the kids left the building beside their parent having learned a little more about hunger and how it affects so many people in the country. As Sydney exclaimed while waiting for the simulator line to die down, "I don't ever want to be hungry, Mommy."

For more photos of the day, check out the Drive to End Hunger photo album HERE.