AIDS Activist Mary Fisher's Newest Good Deed
Who knew that counting beads could help change the world? Mary Fisher had a notion it would.
The AIDS activist and author immediately saw the power of connecting beads to good deeds after meeting a filmmaker who told her about a game he played with his children to track their anonymous acts of kindness.
"I was fascinated by this," says Fisher, 65, from her home in Sedona, Ariz. "The minute he said beads I thought I had to do a bracelet."
Fisher, who is also an artist and jewelry designer, came up with the concept for the 100 Good Deeds bracelet-a braided cord strung with 100 glass beads and a single rubber ring. Each time a simple act of kindness is performed anonymously, the bracelet wearer moves the ring one bead closer toward the "1GD" (100 Good Deeds) button until 100 good deeds are completed. The point is to prompt people to be kind to others and help them think differently. "Maybe we're changing minds, which is a cool spiritual thing to do," Fisher says.
>> Sign up for the AARP Health Newsletter
Within months more than 130 HIV-positive women in Haiti, South Africa, Uganda, Rwanda, Zambia were making the $30 bracelets, which come in assorted colors and are available at 100gooddeeds.org. All proceeds go to the jewelry makers.
"I like working with the HIV-positive, who need a step up and a way out," Fisher says.
Fisher knows what's it like to live with the virus that causes AIDS. Diagnosed in 1991 after contracting HIV from her husband, Fisher first stepped onto the world stage as an unlikely face of HIV when she addressed delegates at the 1992 Republican National Convention in Houston. The mother of two still frequently receives e-mails about her "A Whisper of AIDS" speech, which has bee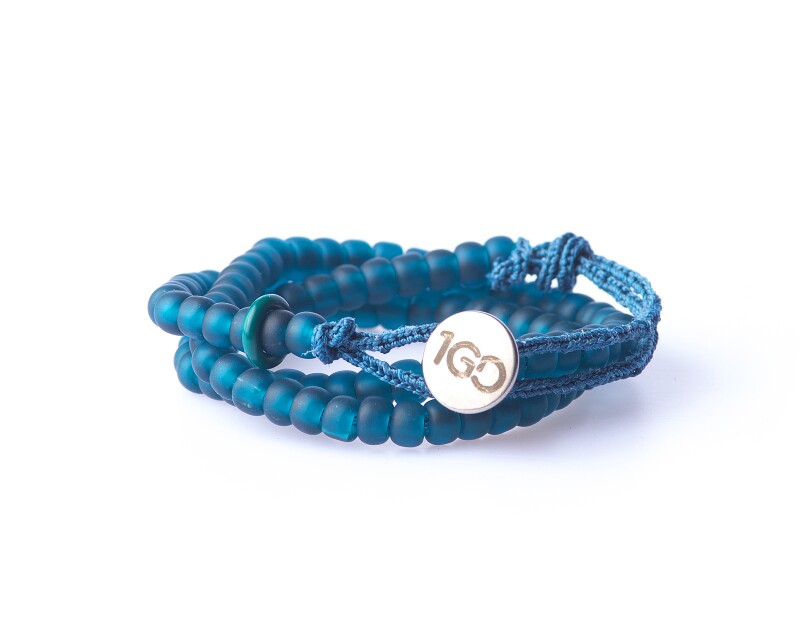 n called one of the greatest ever made.
"I had to do it for my children," Fisher says. "I knew the stigma [of HIV/AIDS] was great. If it could happen to me it could happen to anybody."
She's done quite a lot during the more than two decades since the RNC convention, when she says she was preparing to die. She became an outspoken advocate for the vulnerable, especially those infected with and affected by HIV/AIDS. She founded the Family AIDS Network and the Clinical AIDS Research and Education (CARE) Fund, and has written six books. She frequently visits Africa in connection with her AIDS work, most recently for the 100 Good Deeds project.
>> Get discounts on health services with your AARP Member Advantages.
Fisher has survived thanks to advances in medicine. Yet there is still no cure for AIDS.
So she continues with her own good works, aiming to get more HIV-positive women involved with the 100 Good Deeds bracelets in Africa. And she has her sights set on taking her work to Asia.
"I just keep going," Fisher says. "If I stop, they might catch me."
Also of Interest

See the AARP home page for deals, savings tips, trivia and more