Home Is Where the Clan Gathers
By Al Martinez, December 04, 2012 07:27 PM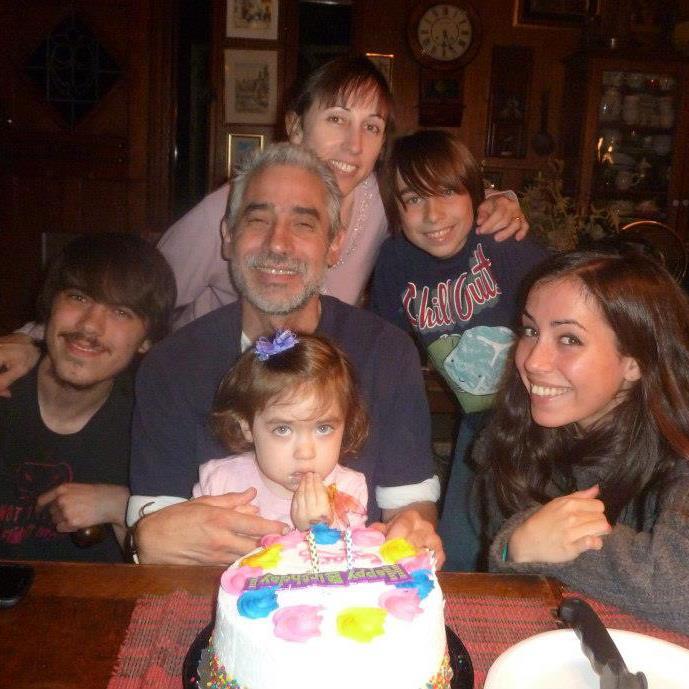 We are expanding our household by 5. That is not to say that Cinelli is bearing miracle quintuplets at age 83 or that we are adopting five children. What we're doing is inviting our family in.

The Clan Martinez is, as many Americans are, victim of a recession that is costing many to lose their jobs and, in some cases, their homes. During such times we turn for help to those who care the most about us - and I'm not talking about Congress.

I'm talking about each other.

After 20 years with the Santa Monica Mountains Conservancy, our son Marty was one member of an entire unit laid off because of a sudden plunge in state funding. With his job had come free housing in one of the parks owned by the Conservancy. So he, his wife Lisa, their sons, Jeff (in college) and Josh (in junior high), and their 2-year-old Gracie needed a place to live.

"Come on in," Mama Bear said. "And bring the kids," Papa Bear added.

Moving out of ours and into their own place will be their other daughter, Nicole, and her husband, Adam, who have been staying with us.

Our house, while about 3,200 square feet, is not a mansion, and five additional humans with two dogs and three cats are about all we can take. We have three cats and a dog of our own, and while us humans will do OK, God knows how the animals will get along.

Websites are filled with the phenomena of families clustering together due to hard times. Sharing a home and expenses with someone you like is a good way to beat the devil. Our home in Topanga, about 45 minutes from downtown L.A., has always been open to our kids and their kids and their pets.

Our daughter Linda, her husband Russ and their son Travis lived with us during construction of their new house; Marty and Lisa lived with us as newlyweds and when Nicole was born; and Nicole lived here during her high school and art school years, when we were helping to raise her.

So we'll do what we've always done: we'll baby-proof the old casa, buy new batteries for the walkie-talkies to keep in touch throughout our two-story house and 1.5-acre yard, find places for cat boxes and animal feeding, put another leaf in the table, turn one workroom into a bedroom and turn the bad years into good years with a little song and a little dance.

We see no great burden in helping out. As Mama Bear puts it, "Isn't that what families are for?"