Remembering Jackie 20 Years After Her Death
By Lorrie Lynch, May 20, 2014 12:42 PM
There was something so special about Jackie Kennedy Onassis that 20 years later we still mourn her early death. On May 23, 1994, Onassis - one of our most celebrated first ladies - was buried in Arlington National Cemetery next to her first husband, President John Kennedy, their stillborn daughter and their son Patrick, who died two days after his birth in 1963.

Jackie Onassis was just 64 when she died from non-Hodgkin's lymphoma, and she was as elegant and chic at that age as she had been all of her life in the fishbowl. She made occasional public appearances, but mostly Jackie O, as she was known in the headlines, managed to make as "normal" a life as an extraordinarily famous person can; she was a hands-on book editor at Doubleday, an attentive mother to John Jr. and Caroline and grandmother to Caroline's children, as well as a caring sister-in-law and aunt to all the Kennedy relations.

>> Sign up for the AARP Advocacy Newsletter

From the time she stepped onto a most public stage when she married JFK until her death, Jacqueline Lee Bouvier Kennedy Onassis captivated us. A few reminders: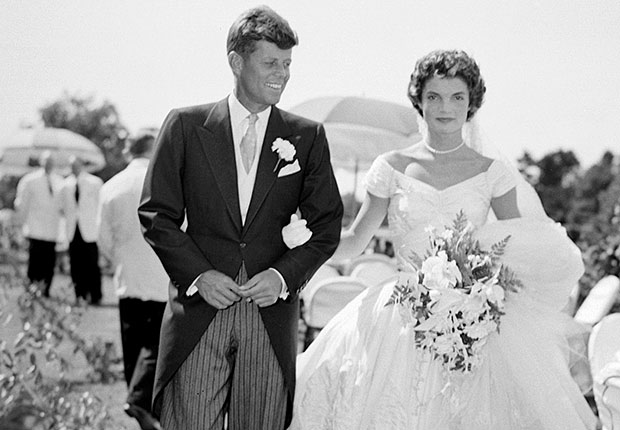 Jacqueline Bouvier was just 24 when she married then-Sen. John F. "Jack" Kennedy in Rhode Island on Sept. 12, 1953. The glamorous couple had been on the cover of Life magazine just a few months before; the wedding was national news.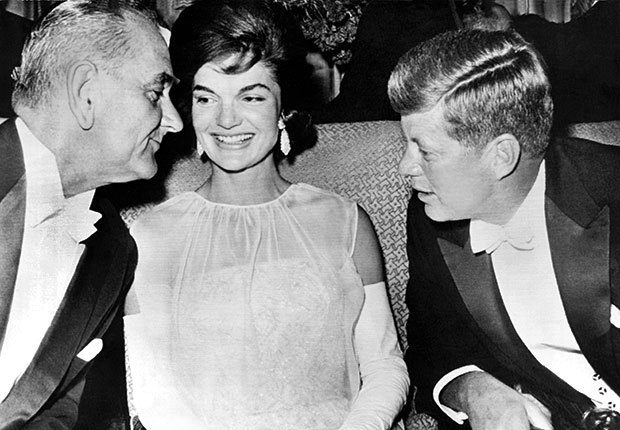 Just seven years after they wed, Jackie Kennedy watched her husband give his inaugural address. She inhabited the role of first lady with grace, bringing poise and polish to her official duties and youth and a family center to the private side of the White House.




Jackie was protective of young John-John and Caroline while they were growing up in the White House. The president would on occasion allow photographs of them when Jackie was out of town.

>> Get travel discounts with your AARP Member Advantages.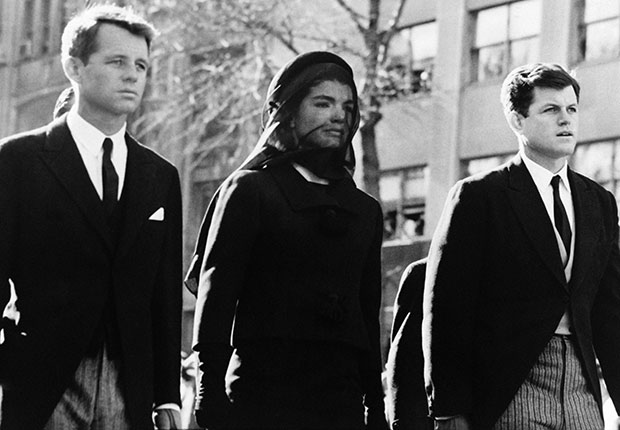 Flanked by President Kennedy's brothers Robert, left, and Ted Kennedy at the president's funeral in November 1963, Jackie led the country in mourning a slain leader.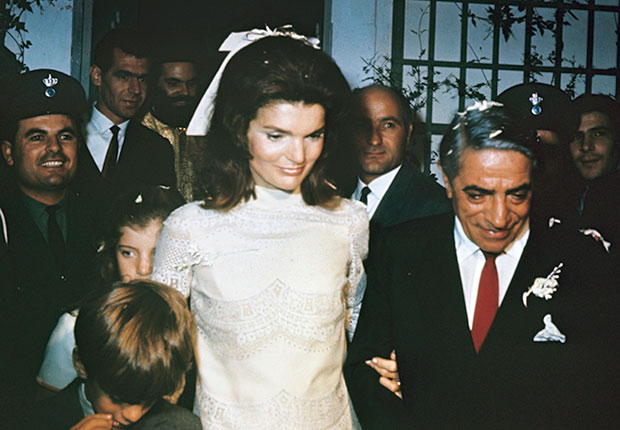 Five years after the death of the president, Jackie wed Greek shipping magnate Aristotle Onassis. They were married until his death in 1975.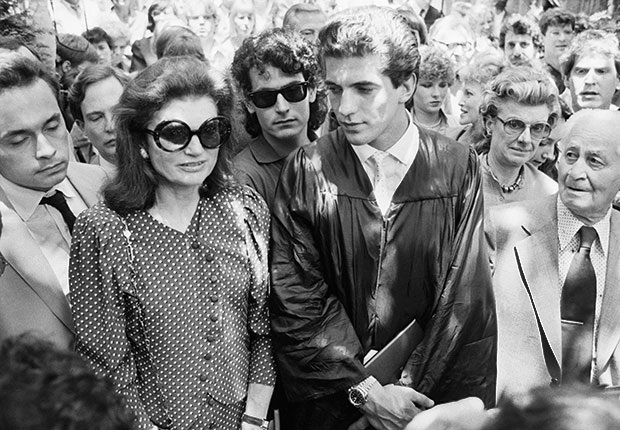 Jackie was a proud mother when her handsome son graduated from Brown University in 1983 with a degree in American history. It was John who met with the press to announce that his mother had died.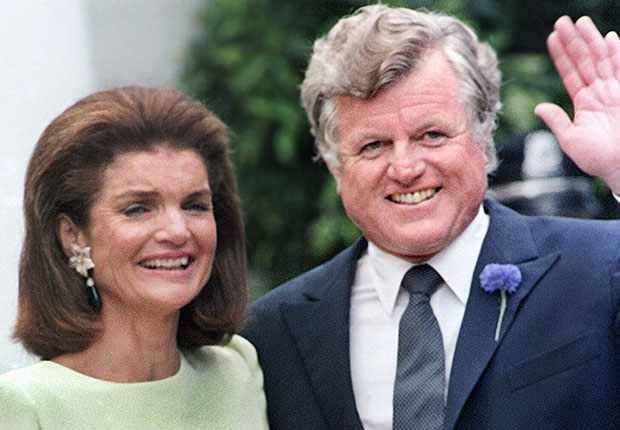 Sen. Ted Kennedy, who was very much a father figure to John and Caroline, with Jackie on Caroline's wedding day in the summer of 1986. The senator walked Caroline down the aisle to marry Edwin Schlossberg.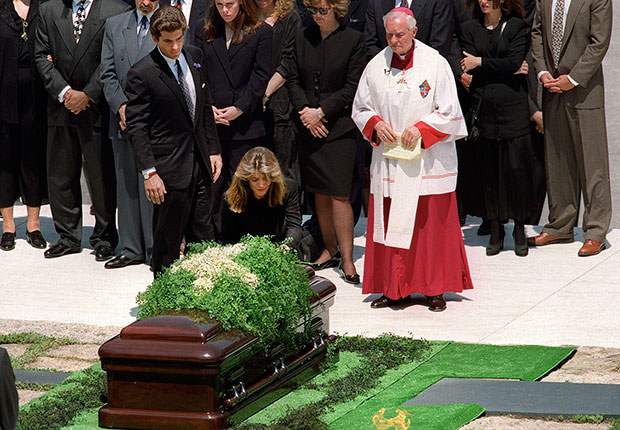 At Arlington Cemetery on May 23, 1994, Caroline kneels at her mother's coffin, with brother John standing nearby. John and his wife, Carolyn Bessette, died in a plane crash five years later.



Also of Interest



See the AARP home page for deals, savings tips, trivia and more