5 Lighting Tips for Aging Eyes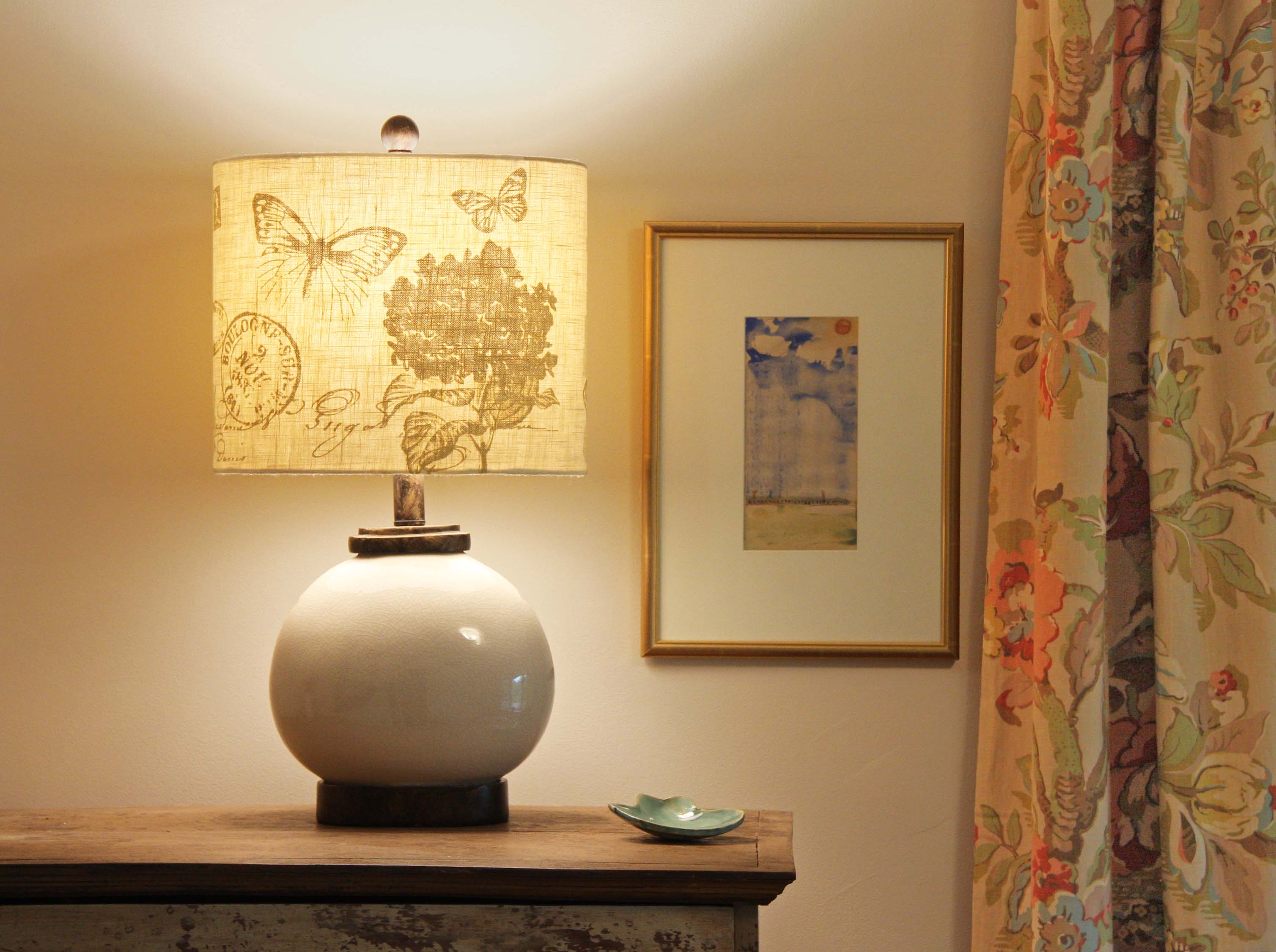 I don't know about you, but I'm starting to realize that I need more light.

For starters, reading in bed is not as easy as it used to be. I have to adjust the angle of the book to catch the lamp light just right. Secondly, I can't quite see shapes in the dark the way I could when I was younger. Just the other night I bumped into a door on my way to the bathroom. And finally, I have been spotted wearing two different colored socks recently. More light for the sock drawer?

Whether you're like me, with normal aging vision, or you have a visual impairment, there is a lot you can do with lighting to see better. And if a loved one has a serious eye condition, keep in mind that the chances of falling in dim lighting is two to four times greater, so you'll want to make sure that the living space is well lit.

One of the easiest and most effective ways to improve your vision is to boost your lighting. But that isn't as easy as you might think. Here are a few tips to help you get started.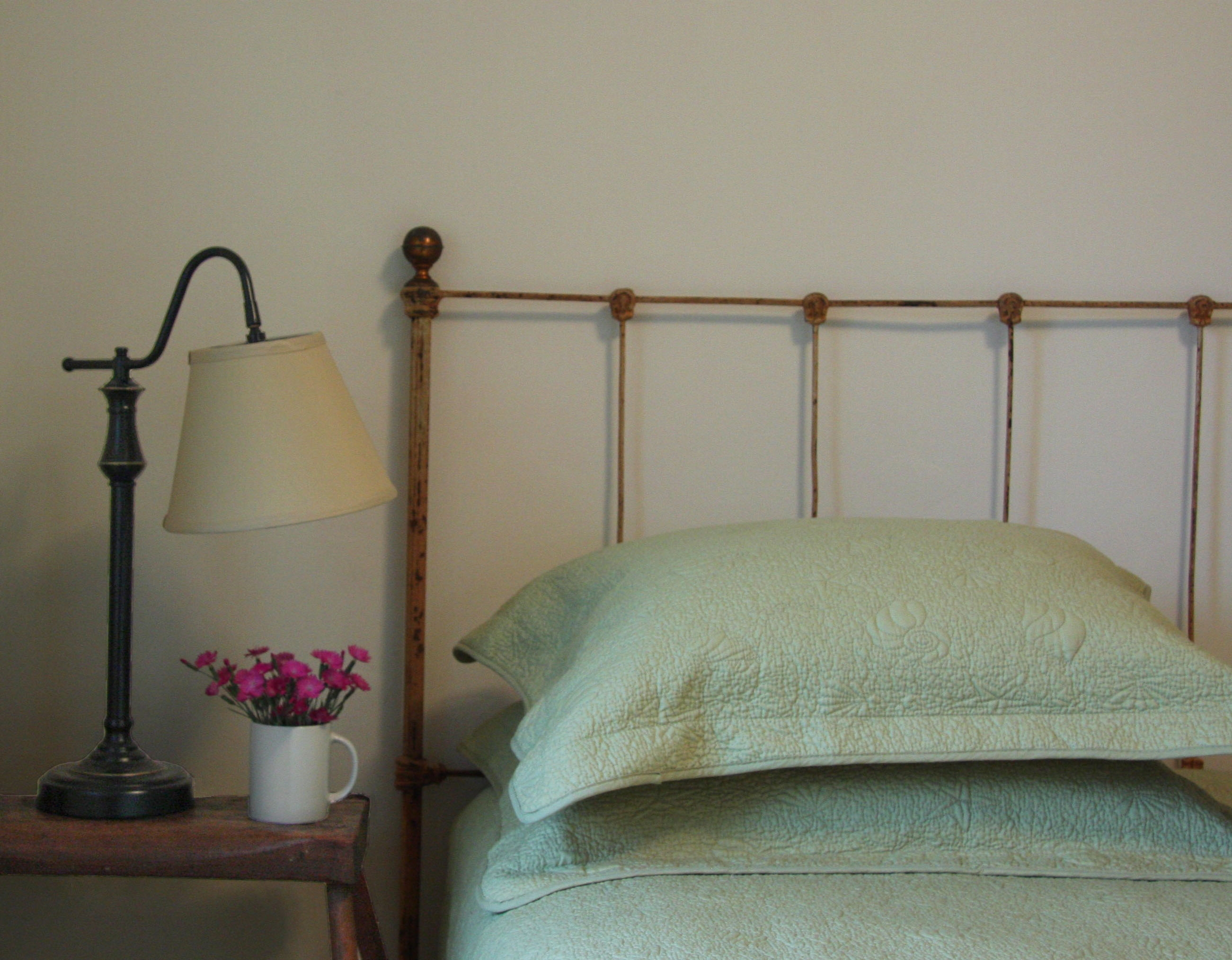 1. Add table lamps. Table lamps provide good "walking around light" and can also help illuminate the content of your drawers. I added a table lamp near my dresser and am happy to say that I am now wearing matching socks again. To get the best illumination, choose a good size lamp (22" to 30" high, depending on the space and your needs) and a shade that is not too opaque.

Good sources for reasonably priced table lamps include Walmart, Target, Lowes, and Grandinroad (shown in photo above: $69).

2. Use a adjustable reading or task lamp. I added a reading lamp near my bed and with light shining directly on the pages of my book, and since then reading in bed has become a pleasure again.

Task lamps have a pivoting shade that directs the light where you need it and some have an adjustable arm too, so you can raise and lower the light. They're available from major home stores like Lowes, Home Depot (shown in photo, $34) and Target.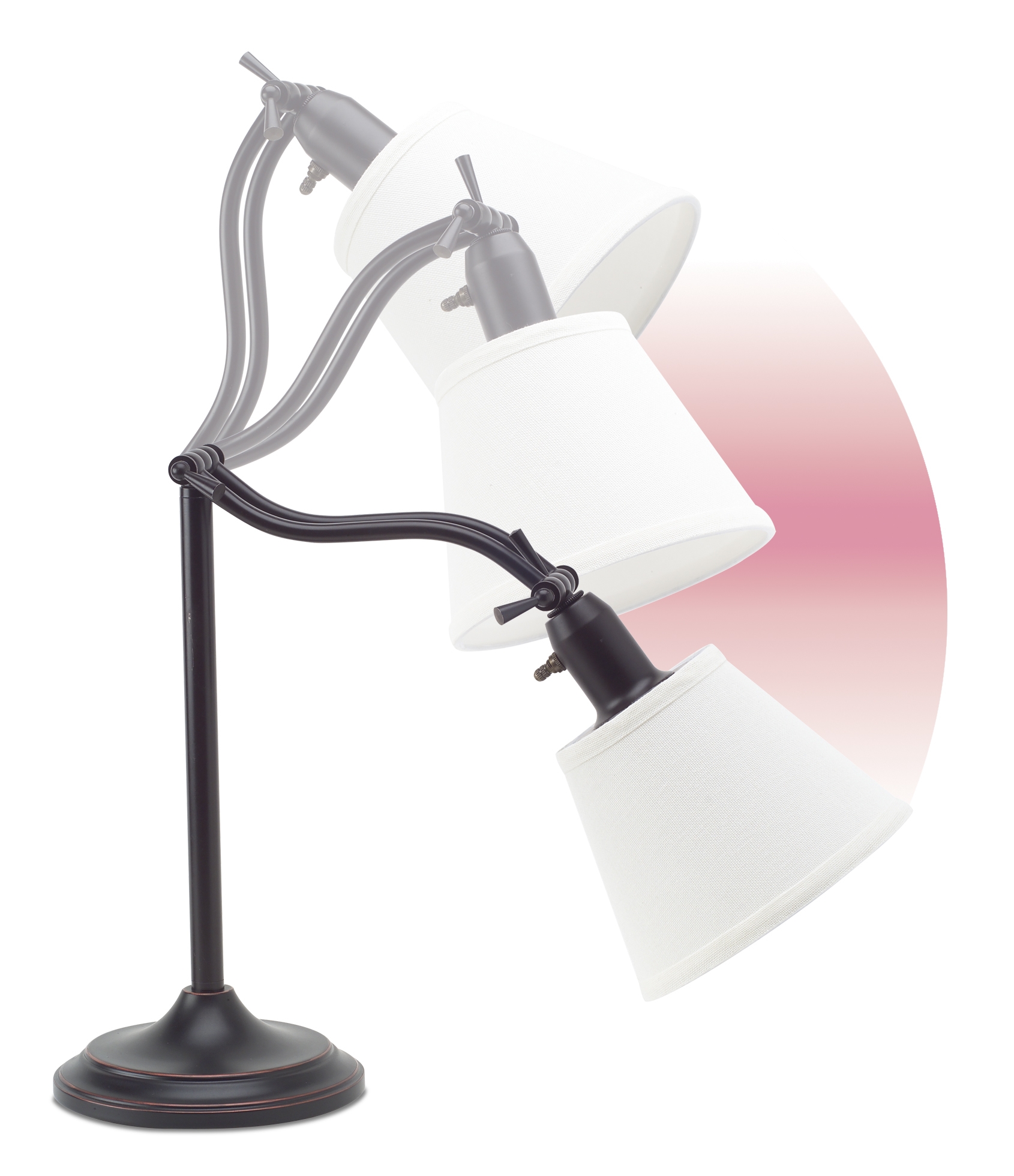 3. Get the Right Bulb. You'll want to test different kinds of lighting to determine what is most comfortable for you. The most popular energy efficient bulb on the market today is the compact fluorescent bulb (CFL), readily available in home stores and now even in grocery stores. But with so many types of CFLs to choose from, finding the right bulb can be daunting.

Energystar.gov has a good primer on how to choose light bulbs: put "light bulb" in the search box. (Or click here) For starters, CFLs come in different wattages than the standard incandescent bulb; I use a 15 watt soft white CFL for my reading lamp (equal to a 60 watt incandescent bulb).

The output of a 15 watt OttLite bulb is roughly equivalent to that of a 60 watt incandescent bulb.

If you or a loved one has low vision, consider a "full spectrum" CFL bulb. This type of bulb increases contrast and clarity and reduces glare, features very much appreciated by anyone with low vision. Some lamps are exclusively designed for full spectrum bulbs or you can buy just the bulb to use in your own lamp. Main sources for full spectrum lamps and bulbs are Ott-Lite (shown in photo, $59 and up; price depends on where you buy it, so shop carefully), Verilux and DayLite Company.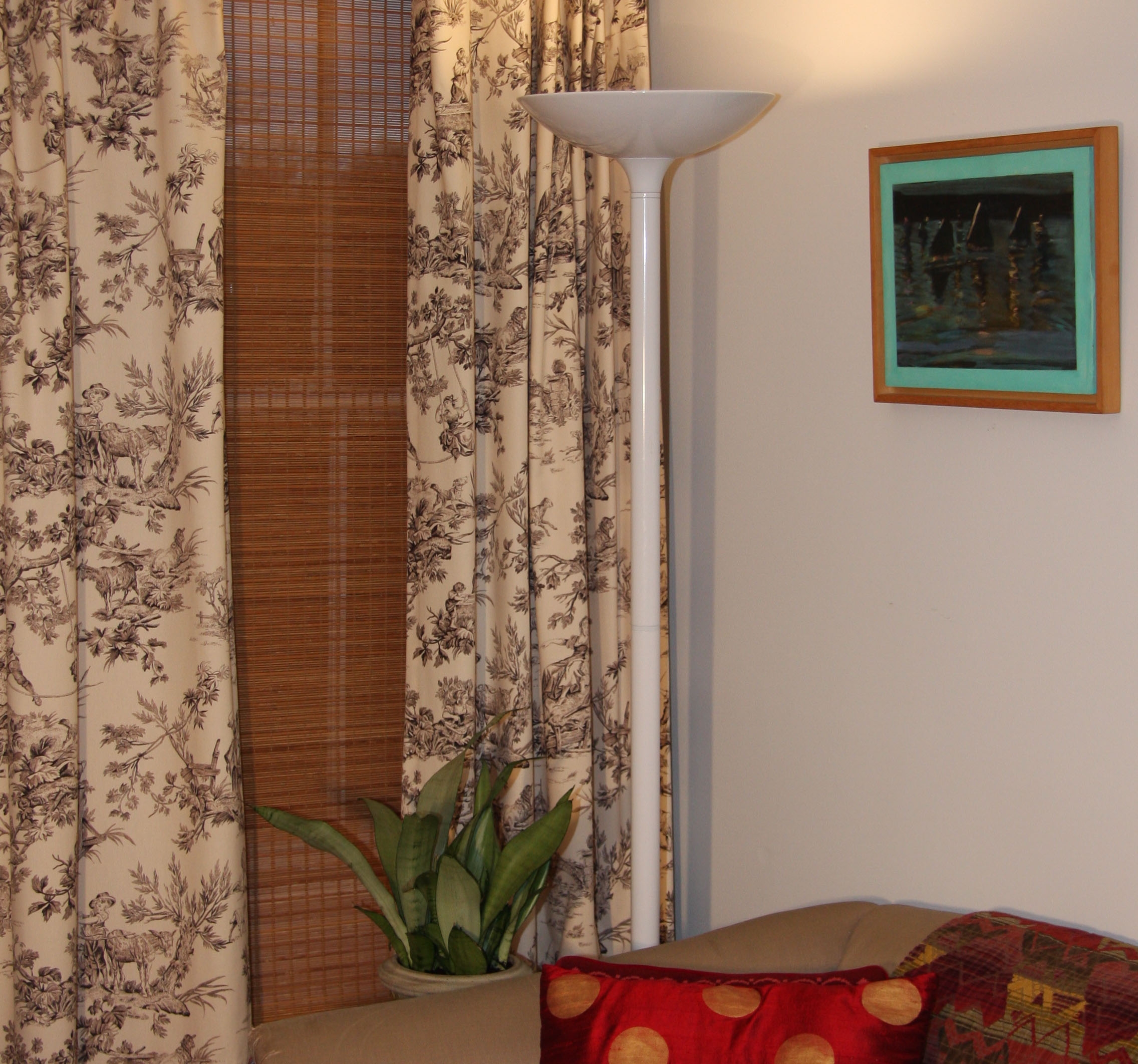 4. Add a Floor Lamp. To brighten up a small dim space, consider a torchiere with a fluorescent bulb. These uplights are very effective floor lamps as they direct light toward the ceiling, creating indirect, easy-on-the-eyes lighting. They are widely available at major home stores; prices start around $50.

Caption: Torchieres with fluorescent bulbs can dramatically light up a small room.

5. Use Night Lights! I have night lights throughout our house - in the living room, bathroom, hallways, kitchen, and, of course, our bedroom. (And I always travel with one - no more dark hotel rooms.) I prefer colored LED (Light Emitting Diode) lights that emit easy on the eyes soft blue or green light. LED lights cost only pennies a year to operate and are cool to the touch. For quirky spaces, like a hallway that doesn't have an outlet, use an LED battery operated sensor night light. LED night lights are widely available at major home stores; prices start around $5.00.

The best thing about the relatively low cost of changing your lighting is that you can experiment until you find just the right combination of design and illumination. It also feels good to freshen up your space, knowing that you're doing something that is beneficial for you or a loved one.

You might even start wearing the same colored socks!