When the Conversation Turns to Hatred
By Al Martinez , December 19, 2013 07:30 AM
Parties aren't always fun, even during the Christmas season. Sometimes late in the evening, when only a few remain, the conversation can become both serious and revealing. It was that way for us last Saturday night.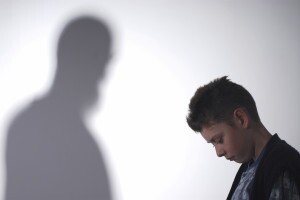 Among the few who remained, one was an African American woman whom I will call Miriam whose academic credits in the field of education are legendary. Articulate and profound in many ways, she could converse with wit and knowledge, but was quieter this night when she recalled an incident at a girls' camp during her early teens.
"One of the girls suggested a race to a rock just up the road," she remembered. "Then she said, 'Last one to the rock is a n-----.' " Out came the N-word.
Just hearing the term plunged Miriam into a state of catatonic shock. "My feet froze and my mind said, 'Did she really say that?' " Shocked and hurt, she fled to her cabin and sat alone trying to overcome the unintended insult. Apologies did little to ease her emotional pain. Years later, it still hurts.
"Show Us Your Modern Family" Photo Contest. Upload your photo for a chance to be photographed in AARP The Magazine. See official rules.
America's school yards are too often places of mental bullying, where grade school thugs set out to embarrass and shame their victims. It isn't always a case of ethnic division. According to the National Center for Educational Statistics, during the 2010-2011 school year, nearly 22 percent of Hispanic students, ages 12 to 18, reported being bullied at school. Some of it, I believe, comes from the humiliating invective hurled like knives at immigrants by American-born Latinos. More on that in another blog.
Schools and private anti-hate organizations are zeroing in on the problem, but behavior patterns often instilled at home by racist parents aren't easy to overcome. I was in high school when a good friend, a white fellow student named Pat, invited me to his birthday party that was to include a hay ride.
I responded with an enthusiastic yes. The next day, Pat sought me out again with tears in his eyes to say I couldn't come. The explanation? "My father doesn't like Mexicans." Like Miriam, I was dumbstruck. Others may have labeled me with slurs, but not Pat. He had been a friend, a good friend. I just said OK and walked away. He was my friend no longer.
Both Miriam and I are years past those humiliations. But you know something? They never go away. Even if you're 84.
>> Get travel discounts with your AARP Member Advantages.
Also of Interest

See the AARP home page for deals, savings tips, trivia and more