Older Americans Demand Complete Coverage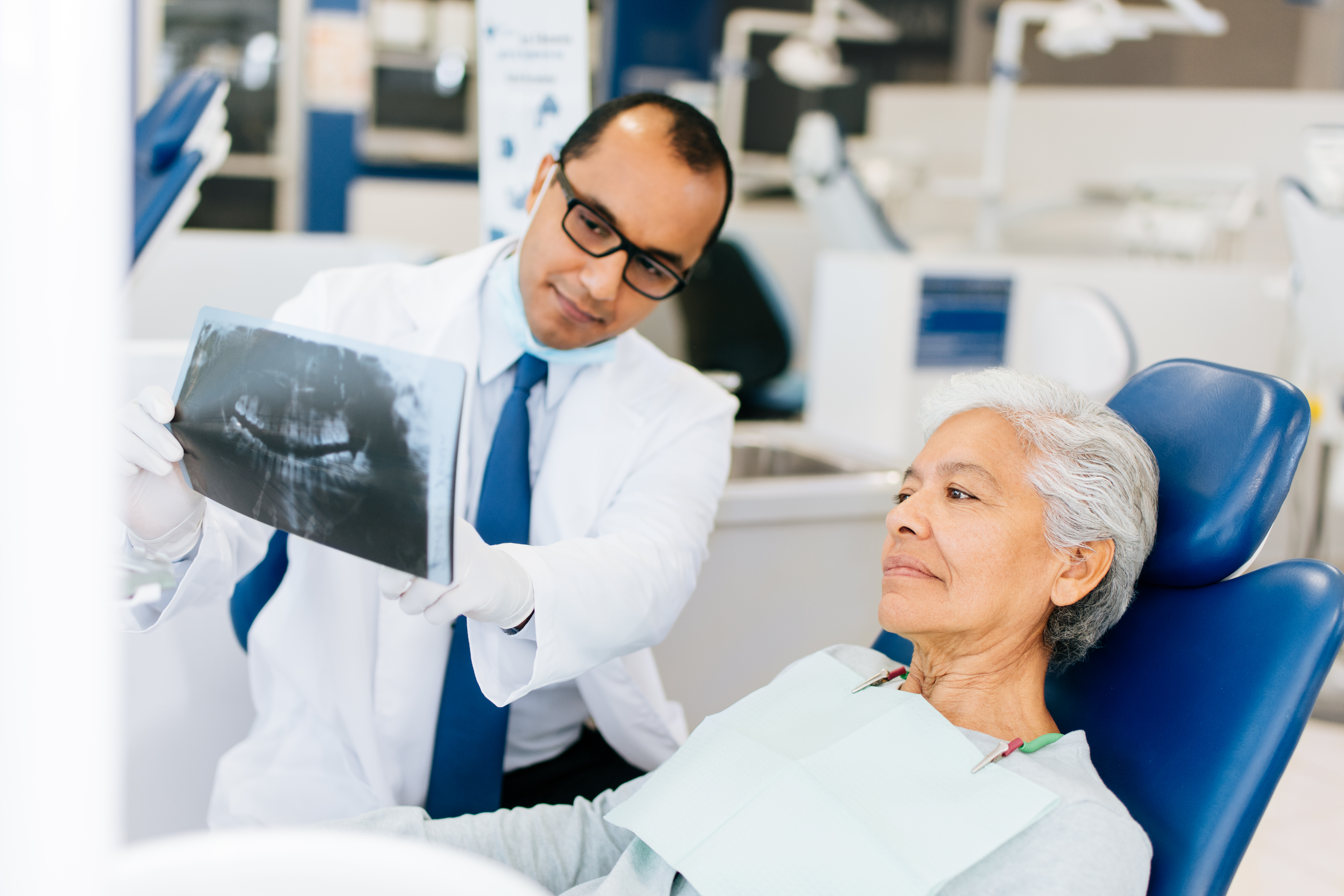 For over 55 years, there has been a missing piece in Medicare. Older Americans are often shocked to learn upon enrolling that Medicare does not cover dental, hearing, or vision services. It's no wonder, then, that poll after poll after poll shows how much people want these important health benefits, typically exceeding eighty percent approval. Dental coverage in particular consistently elicits overwhelming support.

In fact, AARP's own research shows that large percentages of older Americans want and need dental coverage. In a 2019 AARP survey that examined the oral health care needs of older adults, almost forty percent of survey respondents age 65+ told us they had not been to a dentist or dental hygienist for more than a year. For one in six respondents age 65+, the figure was more startling—they had not gone to a dentist in over five years.

Over half of the respondents said they had no dental coverage—and more than a third were somewhat or extremely concerned about being able to pay their dental bills over the next six months.

How do they feel about adding a dental benefit to Medicare? As AARP's Public Policy Institute put it, people are "willing to put their money where their mouths are." Sixty-two percent of those age 65+ in our poll said they would support adding a dental benefit to Medicare even if their costs would increase.

This high level of support reflects the important role oral health plays in maintaining their overall health.

In our survey, ninety percent of respondents age 65+ said that oral health is extremely important or very important to a person's overall health. Eighty percent said that regular dental visits are just as important as regular visits to the doctor or other health care professional.

Older Americans know that what happens in the mouth affects their health and wellbeing. Poor oral hygiene can cause complications for people with chronic conditions, hasten cognitive decline, and increase their overall health care expenses.

People with diabetes, for instance, are much more prone to expensive dental problems like periodontitis. These can be easily prevented through regular cleanings and dentist visits. But without dental coverage, they get left untreated – resulting in more expensive treatments, costly infections, and damaging tooth extractions. Harvard School of Dental Medicine research suggests that health care costs for patients with diabetes may be reduced by over $1,000 each year if dental insurance is included.[1]

The loss of teeth can have a further profound impact on a person's physical and social state. Roughly 15% of Medicare beneficiaries have no natural teeth. The inability to effectively communicate and the stigma surrounding poor dental health can lead to greater social isolation, which hastens the onset of dementia and declines in overall health. Social isolation among older adults is associated with an estimated $6.7 billion in additional Medicare spending annually.[2]

As a consequence of avoidable dental problems, the Medicare program bears the cost of expensive emergency department visits and avoidable hospitalizations and infections.[3] Just as importantly, Medicare beneficiaries who already do see a dentist would see savings in their pocketbooks as well. The average Medicare beneficiary who sought dental care in 2018 spent $874 out of their pocket. The top 10% spent over $2,136 of their own money on dental care, even if they had insurance. Although some Medicare Advantage plans provide limited coverage for dental care, their benefits usually fall short of what most individuals need.

More important than saving money, though, is that adding dental coverage to Medicare will help narrow racial and economic disparities by providing access to care that was previously unaffordable. While 47% of overall Medicare beneficiaries did not see a dentist in 2018, when broken down by characteristic we learn that 68% of Black beneficiaries, 61% of Hispanic beneficiaries, and a staggering 73% of people with Medicare who have incomes less than $10,000 did not see a dentist.

The Medicare program enjoys widespread public support largely because it is a universal program with equal coverage for all enrolled individuals. People have paid into the program over their lifetime and continue to pay for benefits through Medicare premiums. Dental coverage should be available to every Medicare beneficiary through Part B, and not restricted based on income, to ensure that all older Americans can lead healthy and secure lives. We continue to urge Congress to fill in the missing piece and include dental coverage in Medicare.

[1] Projections of Dental Care Use Through 2026; Health Affairs, 2016.

[2] Harvard School of Dental Medicine Initiative; Combining Dental with Medical Insurance May Lower Health Care Costs, Policy Brief, March 2019.

[3] AARP; Medicare Spends More on Socially Isolated Older Adults, Insight on the Issues 125, November 2017.