Older Women & Economic Security in the Age of Coronavirus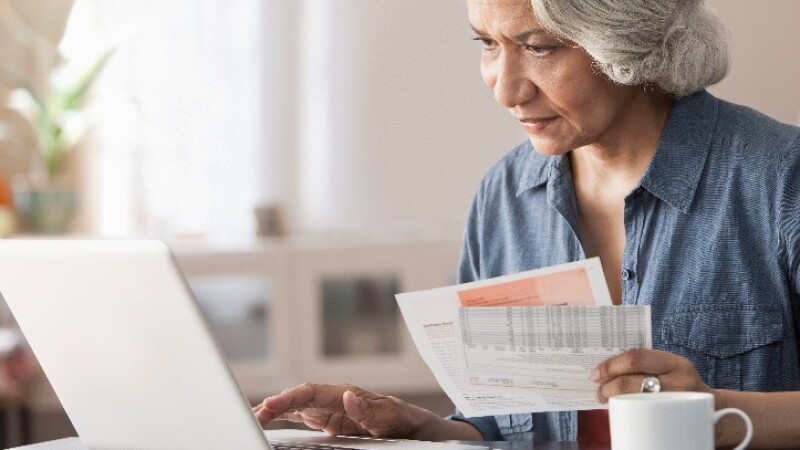 With major segments of the economy shuttered because of the coronavirus pandemic, concerns about personal financial security are increasing along with health worries. At AARP, we're hearing this directly from our members and other older Americans. Whether it's our call center, our tele-town halls or on social media, folks are asking for information about direct relief payments, unemployment benefits and how to manage on a reduced income. When we asked participants in an AARP recent tele-town hall event if the pandemic has affected their financial situation, 62 % reported some kind of negative impact – either depleted savings, lost income, missed payments, worry about paying bills or needing to work longer than they expected before retiring.

One group whose anxiety is particularly acute is women age 50 and up. In a recent AARP survey, more than half (56%) were pessimistic about where the economy will be six months from now. This is the inverse of older men's views, where nearly the same proportion (57%) have a positive view about the state of the economy in the next six months. Older women are also more concerned than their male peers about lost wages (47% vs. 35%) and higher prices for basic necessities (54% vs. 43%). And, 64% of women age 50 and up are concerned about having to drain their retirement savings to cover expenses, compared to 60% of older men.

But, the economic concerns of older women pre-date the current crisis. Back in December, AARP's national She's the Difference survey found that older women were more likely than older men to say the economy was on the wrong track and that it wasn't working for them personally. They were also more downbeat about the future with only 1 in 4 saying they expected their personal financial situation to improve in the next year compared to 4 in 10 men. Fewer than half of women 50+ were confident they would live comfortably in retirement vs. almost two-thirds of older men.

This economic anxiety is well founded. Older women tend to be harder-pressed economically than men their age, and their financial security in retirement is NOT a sure thing. A Merrill Lynch/Age Wave study found that, on average, women spend 44% of their adult lives out of the workforce for one reason or another . . . to raise a family, manage a household, or take care of an adult loved one. This reduces annual and lifetime earnings, retirement savings, and, eventually, Social Security benefits. Among women age 50 and up, average income – $36,000 a year – is less than two-thirds the average income of older men. And, in 2016, the median 401k balance for women of all ages was around $23,000, compared to a median of $42,000 for men.

Now, millions of older women have lost jobs and paychecks because of the pandemic. Particularly hard hit are the retail and hospitality sectors which together employed more than five million women age 50 and up. While American workers of all ages are facing similar situations, the recovery prospects for older women are particularly daunting. Closer to retirement age, they have less time to recover lost wages and diminished retirement accounts. And, returning to the workforce may not be so easy. Last year's tight labor market was, on the whole, good for older workers, with many employers actively seeking them out. But, the post-pandemic recovery will be much different. With many workers competing for jobs, older women are likely to face the double whammy of age and gender bias.

Through this health crisis and beyond, AARP will continue fighting for older Americans and equipping them with information and resources so they can choose to live how they age. In just the last few weeks, we've held more than 50 tele-town halls, connecting more than 200,000 older Americans with federal and state officials to get their expert advice. We advocated for direct payments to individuals and made sure that older adults who rely primarily on Social Security can get this critical assistance without a lot of red tape. And, looking ahead, we will continue working to strengthen Social Security, expand access to retirement savings plans and increase protections against age bias in hiring and in the workplace.