Pandemic Lessons to Inform Our Post-COVID World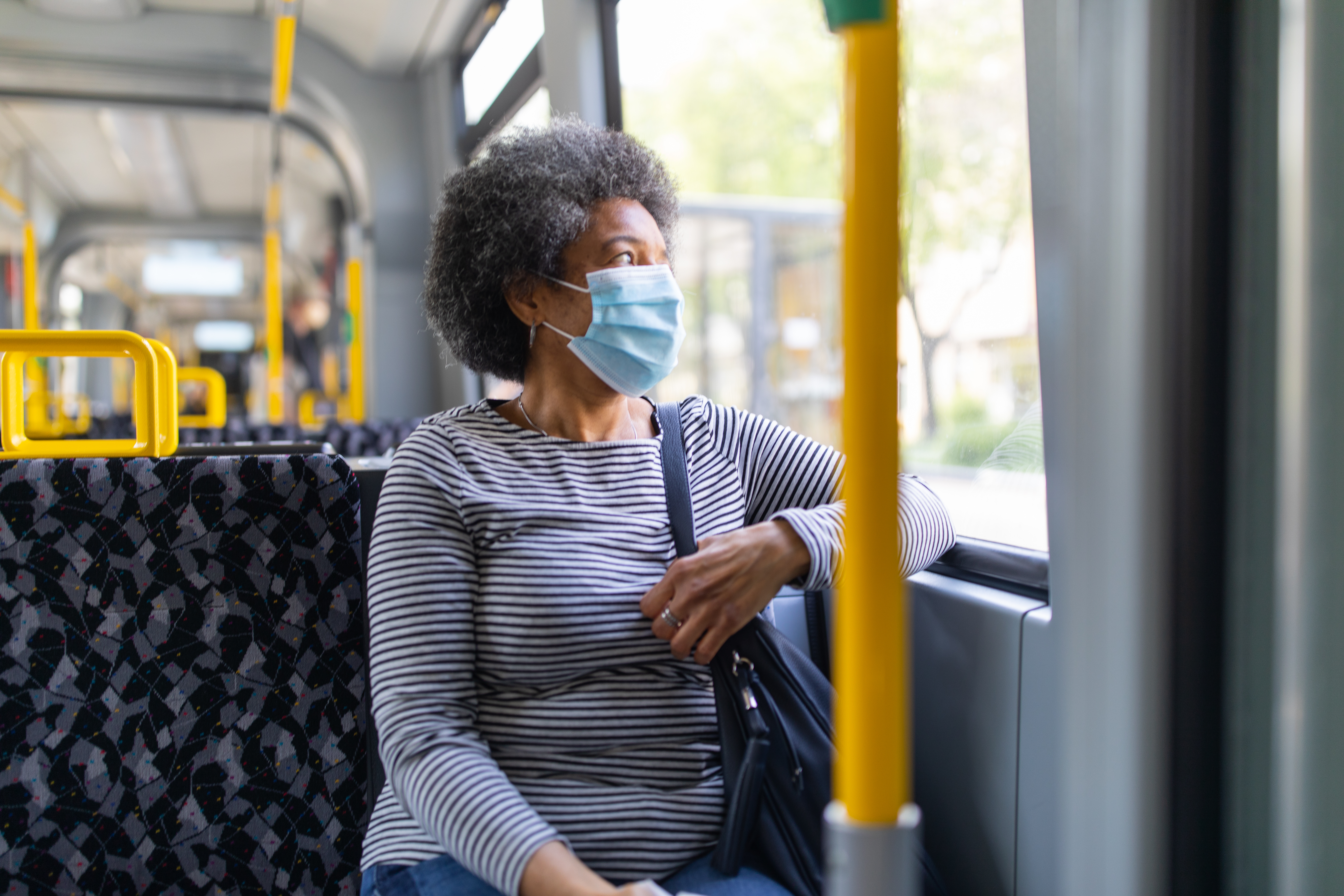 After a full year of social distancing and other adjustments to how we live our lives, everyone is eager to get back to business as usual. The question is what does that look like? We'll probably be wearing masks for a while, and that's likely not the only thing that will carry over into a post-COVID era. Nor should it be. A number of important issues have gotten much-needed attention because of the pandemic, and some 2020 trends are worth continuing. Instead of discarding everything in a rush to normalcy, we should build on the lessons we've learned.

Here are some examples:

1. Tele-work can be done successfully.
That's not to say that everyone who is working from home shouldn't go back to the office when the time is right or that organizations should give up their leases. While technology makes remote work possible, there are benefits to the interactions you have when you're in the same space as your colleagues. But, employers of all sizes will have to re-evaluate resistance to allowing more tele-work in light of their experiences over the last twelve months.

2. Too many frontline workers are woefully underpaid.
Of course, there are a lot of jobs that can't be done remotely. Throughout the pandemic, frontline workers put themselves at risk doing the essential jobs that helped everyone else make it through. They drove buses and trains, sorted and delivered packages, stocked grocery shelves and manned cash registers, worked the assembly or food processing line, staffed hospitals and long-term care facilities, provided care to people in their homes, and much, much more. Yet, many struggle to make ends meet. Some received temporary "hero pay" but their efforts should continue to be valued post-COVID.

3. The needs of family caregivers are front and center like never before.
Pre-COVID, there were 48 million Americans caring for an aging parent, spouse, or other adult loved one. Around 60 percent were in the paid workforce – either full or part-time. Then, according to a Genworth study, one in three Americans became caregivers practically overnight, carving out time to care for children who couldn't go to school or daycare, older family members who needed extra help, or dependents of frontline workers. And, in a big change from what we've seen in the past, they are identifying as caregivers and being open about the difficulties they face. A lot of businesses are responding with things like flexible work arrangements. These caregiver-friendly policies, including paid leave, are important improvements that shouldn't go away when the virus does.

4. Easing some occupational licensing requirements for healthcare workers can increase access to care.
Looking to expand and bolster an overburdened healthcare workforce at key points during the pandemic, state governments took steps like modifying requirements for telehealth, removing restrictions on how advanced practice registered nurses can deliver, and allowing doctors with expired licenses to return to practice. Post-pandemic, these measures can help more Americans get the care they need, especially in underserved communities.

5. So can expansion of tele-health.
The pandemic drove a huge increase in tele-medicine, with providers and patients connecting online or by phone instead of in-person for some kinds of appointments. Moving forward, having this as an option can make accessing care a lot easier for Americans with mobility challenges and others who might skip an office visit but would do a quick video call. However, it will require steps to ensure that more Americans have access to the right technology and the skills to use it.

6. Affordable, reliable transportation is an auxiliary health care service.
Not every medical appointment can be done online. As communities wrestle with how to quickly and efficiently vaccinate home-bound seniors and others who can't get to a mass vaccination site or other providers, we see how important mobility is to accessing care. These same folks have trouble getting to a doctor's office, outpatient clinic, or hospital for non-COVID appointments or procedures. Having good transportation options is critical to maintaining health and quality of life.

7. Mental health is as critical as physical health.
It's hard to overstate the toll that the pandemic has taken on the mental health of millions of Americans. Stress, fear, loneliness, despair, helplessness . . . the list of negative emotions is long, particularly for frontline healthcare workers, those in hard hit communities, people who lost jobs, loved ones or both, and, perhaps most of all, residents of nursing homes and their families. As of March 15, 2021, more than 175,000 vulnerable seniors and staff in these facilities have died from COVID, and for most of the last year, they have been cut off from their loved ones. Safeguards must be put in place to protect their mental health as well as their physical well-being.

8. There's a new appreciation for the elements of what AARP calls "Livable Communities."
Many communities have gotten creative in their approach to outdoor public spaces. They've closed streets to car traffic, used parking lanes for outdoor dining, offered socially distanced concerts or movies in parks, and more as ways to help residents gather safely and support local businesses. Absent a pandemic, these are exactly the kinds of things – walkable downtown areas with places to sit, grab a bite to eat, and enjoy yourself – that make communities great places to live for people of all ages and what AARP promotes through initiatives like our Community Challenge grant program and our Network of Age-Friendly States and Communities.

9. A long-term economic crisis is on the horizon, especially for women.
As I wrote in this piece for Morning Consult, the pandemic is accelerating a looming retirement crisis, particularly for women who have been disproportionately impacted by job losses and caregiving pressures. In addition to making it hard to pay the rent or put food on the table today, losing a job – or leaving the workforce to care for kids, parents, or other loved ones – means no ability to save for retirement and lower lifetime earnings, which translates into lower Social Security benefits. The ability to enjoy a financially secure retirement begins long before a person turns 65. We need multi-faceted, multigenerational solutions to shore up the economic well-being of Americans of all ages, now and into the future.

These observations are by no means an exhaustive list of the things that we need to keep our collective eyes on, and there is certainly no easy road back to "normal." But, if we build on the foundation of these and other lessons, we can become a stronger and more resilient nation.