Millennials Need Parents to Talk About Long-Term Plans
By Mary W. Quigley , November 12, 2014 10:23 AM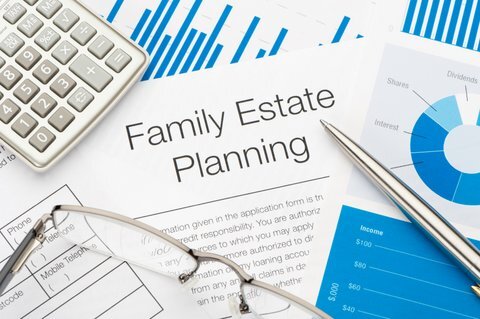 Religion, sex, politics and money rank as taboo topics for polite conversation, perhaps avoided with our adult children, too. But money should be on the table for the simple reason that our financial situation often affects our kids as we age.
A reminder of that comes in an honest and heartfelt column by Yahoo financial adviser Mandi Woodruff about her parents. She writes:

"These days, I find myself worrying far more about their financial futures than I do my own. Who will pay for home health care should they need it (70 percent of us will, after all)? What will they do if they have to survive on Social Security alone? Sometimes my dad makes casual hints about my taking care of him in his old age and, honestly, I'm pretty sure that's the closest thing to long-term care insurance he's got."
Woodruff, like many millennials, has not discussed with her parents their scenario for retirement, from where they plan to live, to income, to health and long-term care. In a recent phone conversation she said, "I would love to have my parents tell me that they have plans for the future. I am a little type A when it comes to finances and want to at least know what I am dealing with and what to expect."
A recent Fidelity survey found that more than two-thirds of millennials had not discussed long-term plans with their parents, which does not surprise Woodruff. She suspects that many parents still regard their adult children as neophytes when it comes to money. But that same Fidelity survey found that more than 50 percent of those surveyed — average age 30 — have started to save for retirement, which they regard as a top priority along with paying off student loans and credit card debt.
Woodruff has successfully navigated her own financial journey, working herself out of post-college debt and improving her credit score by 120 points since she graduated. Perhaps we could learn a few lessons from her. Indeed, she has written about "money mistakes" boomers need to avoid.
Topping her financial to-do checklist for parents are a will, a living will, a medical directive and power of attorney. Not only do these ensure that parents' wishes are followed but it avoids "crazy family conflicts" that pit adult children against each other in difficult times.
>> Get travel discounts with your AARP Member Advantages.
She also urges parents to have that financial heart-to-heart discussion. Woodruff acknowledges, "Just having that conversation with a family member can be difficult because so many emotions are tied to it. Parents see their role as having to protect you, so they might overreact." But one way or another, that topic must be tackled because adult children are sure to be affected by their parents' plans, or lack thereof.
Mary W. Quigley's blog, Mothering21 , tackles parenting of emerging adults and beyond.
Photo: courtneyk/iStock
Also of Interest

See the AARP home page for deals, savings tips, trivia and more.