Some Tips on Career Coaching Your Millennial
By Mary W. Quigley , December 15, 2014 03:44 PM
Many of our adult children face a daunting job outlook. The post-recession recovery has been particularly difficult for young adults who have experienced double-digit unemployment rates for more than 70 consecutive months, according to The Young Invincibles, a think tank in Washington, D.C.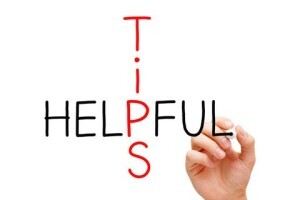 Many adult children, unemployed or stalled in go-nowhere jobs, call on us for advice. In search of some constructive ideas (and a cheat sheet for our career coaching), we found The Bigs, a book that reveals "The Secrets Nobody Tells Students and Young Professionals" about how to succeed. The title refers to the "big leagues" — as in young adults becoming responsible and getting a well-paying job. As author Ben Carpenter, a successful entrepreneur and executive, says: "There's a 10-year window between college graduation and collecting dependents. They need to get going on a career."
>> Famous Child Stars — Where Are They Now?
Carpenter shared one of his key secrets: the informational interview. From our own experience with college students and recent grads, we agreed that they often underrate this form of prospecting. ("You want me to cold-call someone and ask about a job?") Yet the informational interview is a smart, one-size-fits-all approach that can be used by students, recent alums and 20-somethings alike. "Think of an informational interview as a Trojan horse," Carpenter said in a recent chat. "It's a way to get into the door at a company and find out how to get hired."
Carpenter, the father of three millennials, shared some tips about informational interviews for parents to pass along in their career coaching.
Aim for quantity. Carpenter advises students to arrange at least 10 interviews a year, so that by the time graduation rolls around, they have more than 40 connections; 20-somethings looking to get into a field should go for a dozen or more over a six-month period. Who to ask? Everyone, taking the six-degrees-of-separation approach. You never know who has a connection until you ask — and ask and ask.
Adopt a strategy. Carpenter suggests beginning with people in a specific field of interest two to three years postcollege, asking about how they got started, what skills they needed and what their typical day is like. "Make it personal and about them, not you."
Climb the ladder. A goal is to come away with names of other people in the company or industry. "Too many job seekers think only the boss is important. Everyone in an office is important to you."
Be aggressive. Even when they land an informational interview, Carpenter says, many young people are too passive. The three questions that should always be asked — and answered: Do you know of any openings? Who else in the industry should I talk to? Can you introduce me to HR?
>> Get travel discounts with your AARP Member Advantages.
Follow up. Not only should job seekers email a thank-you within a day, they need to touch base every month or so to keep on the radar. And don't disappear. Even after finally getting hired, keep in touch every six months or so. You never know where the next job will come from!
Mary W. Quigley's blog, Mothering21 , tackles parenting of emerging adults and beyond.
Photo: Ivelin Radkox/iStock

Also of Interest:

See the AARP home page for deals, savings tips, trivia and more.