Welcome, Freshmen ... and Your Millennial Culture
At colleges across the country, a record 21.8 million students are descending on campuses. The incoming freshmen are easy to spot - they're the ones with parents dragging into the dorms everything that wasn't nailed down back home.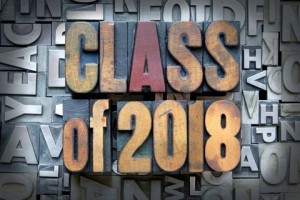 What the class of 2018 - most born in 1996 - also brings to campus is a somewhat different worldview from their elders ... a.k.a. professors. To help profs avoid "hardening of the references," Beloit College has released an annual "Mindset List" since 1998. Compiled by authors Ron Nief and Tom McBride, the list offers "a look at the cultural touchstones and experiences" of the incoming class.

>> Don't Miss These Birthday Freebies and Discounts

Released today, the list highlights the impact of technology on these digital natives, who grew up tethered to one electronic device or another.

"Good feedback" means getting 30 likes on your last Facebook post in a single afternoon.
Attending schools outside their neighborhoods, they gather with friends on Skype, not in their local park.
Yet another blessing of digital technology: They have never had to hide their dirty magazines under the bed.
Since Toys "R" Us created a toy registry for kids, visits to Santa are just a formality.


Next week, I will meet the 30 millennials enrolled in my two undergraduate classes. Most are sophomores and juniors, so I decided to check the lists for their classes to keep my references current. Some highlights below, so far as technology:

Having a chat has seldom involved talking.
They have never seen an airplane "ticket."
A tablet is no longer something you take in the morning.
With GPS, they have never needed directions to get someplace, just an address.
Java has never been just a cup of coffee.


>> Get discounts on electronics with your AARP Member Advantages.

And popular culture:

Robert De Niro is thought of as Greg Focker's long-suffering father-in-law, not as Vito Corleone or Jimmy Conway.
Benjamin Braddock, having given up both a career in plastics and a relationship with Mrs. Robinson, could be their grandfather.
Gaga has never been baby talk.
In their first 18 years, they have watched the rise and fall of Tiger Woods and Alex Rodriguez.
The Twilight Zone involves vampires, not Rod Serling.


And the "everything old is new again," category, I can once again use a reference - dropped years ago - when assigning work to my students. Thanks to the Mission Impossible movies (not the TV show), I can say "your mission, should you chose to accept it," without clueless looks ... if I can get them to glance up from their laptops.

Mary W. Quigley's blog, Mothering21, tackles parenting of emerging adults and beyond.
Photo: elinedesignservices/iStock



Also of Interest



See the AARP home page for deals, savings tips, trivia and more