Why Many Millennials Delay Parenthood
By Mary W. Quigley , September 14, 2015 04:01 PM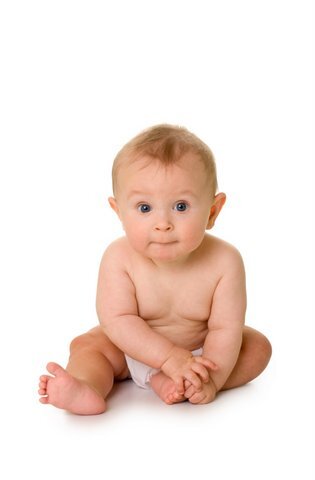 While many boomers celebrated Grandparents Day this past weekend, others are wondering — sometimes aloud to their adult offspring — "When will you make me a grandparent?" They may be waiting awhile because some millennials consider children one of the last items on their bucket list. Birth rates among 20-something women declined 15 percent between 2007 and 2012.
A survey, " 11 Brutally Honest Reasons Why Millennials Don't Want Kids" on the website Mic, helped shed some light on why so many of our adult children are ambivalent about parenthood. The readers who responded to the online survey offered some predictable reasons, including:

Kids aren't always financially feasible — especially if you have student loans.
The population is already out of control.
Not all women are preprogrammed with maternal instincts.
The world isn't always a nice place.

Millennials are infamous, rightly or wrongly, for being self-centered. So another reason, "Children don't fit into every lifestyle," was not surprising. Many, after spending all that money on college and perhaps graduate school, are laser-focused on their jobs and getting ahead, so "Sometimes, career ambitions take priority" also made sense.
Read simple ways to save a buck, expert investment advice, scam alerts and much more! » AARP Money Newsletter
However, there was one unusual reason: "There's a strong fear of passing down mental health issues." We chatted with Mic staff writer Nicolas DiDomizio, who had came up with the story idea because he knew family members who were getting asked the "When am I going to be a grandparent" question. He agreed that mental health concerns were unexpected, but the survey indicated that "we had a lot of readers who struggled with mental health issues themselves and in their families," he said. "They didn't want to put their own kids through that."
He also noted that many millennials believe that they should not have to publicly discuss their procreation plans. "Many readers are asked that question by parents and grandparents. But the more they thought about it, they realized they don't want to have to answer the question to begin with!"
Children aren't the only question mark when it comes to choices by our adult children. Marriage is right up there as another delayed, traditional marker of adulthood. While more than 40 percent of births are to unmarried women, that still means the majority are waiting for a wedding before starting on a family. However, in the United States, the marriage rate is the lowest in a century. A new report by the forecasting firm Demographic Intelligence blames a "cultural retreat" from marriage, along with a sluggish job market and declines in American religion.
But company president Sam Sturgeon doesn't believe marriage will disappear as an institution. Millennials, especially the college educated, are waiting longer for a reason. "They take their time and want to get it right because they've seen a lot of divorce," he said. More than a third of millennials' parents were divorced, many after 25 years or so of marriage.
Get discounts on hotels, airfare, car rentals and more — AARP Member Advantages. »
There's also a demographic divide when it comes to marriage and childbearing. Women with high school diplomas tend to have children earlier and often without getting married, while college-educated woman wait until their late 20s and early 30s — and beyond — establishing careers and marrying before having children. Offering some hope to those grandparents-in-waiting, he added, "Most millennials will have children. It might just take a little longer."
Mary W. Quigley's blog, Mothering21, tackles parenting of emerging adults and beyond.
Photo:  jaroon/iStock
Also of Interest:

See the AARP home page for deals, savings tips, trivia and more.