Why We Brag About Our Children
My mother was so proud of her adult children that even an offhanded "How's the family?" launched her into a detailed accounting. My little sister repeatedly listened to this litany and threatened to print a brochure on the family. "Mom could just hand them out and save time," she joked.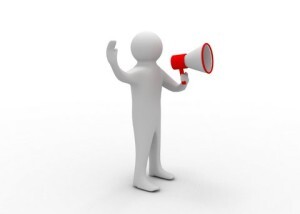 The "brochure" of the 21 st century is Facebook and email, where many parents share - okay, brag - about their children's achievements. Not that bragging in cyberspace stops us in public. We'll take any opportunity we can get!
To find out what drives us, we chatted with Susan Newman, a social psychologist and author of 15 books. Her answer: Bragging triggers sensations in the brain synonymous with eating food and having sex. Newman cited a 2012 Harvard study that found talking about ourselves - either in conversation or on Facebook and Twitter - increases activity in brain regions associated with the sense of reward and satisfaction from food, money or sex.
>> Get travel discounts with your AARP Member Advantages.
Our children are, rightly or wrongly, extensions of ourselves, so we get that same kick from talking about them, too. "I've heard 90-year-olds brag about their 70-year-old children," said Newman. "Bragging is a backhanded way of patting yourself on the back. As a parent, you're basking in the reflected glory of a high-achieving adult child."
If bragging is a given, is there a polite way to do it? Consultant Peggy Klaus, author of " Brag!" told us that there's a wrong way - being obnoxious and overbearing - and a right way.
"If you are going to brag about yourself or your adult child, make it conversational and story-like using memorable tidbits of information," she says. Say your daughter got a new job as a nutritionist. "You might say she always wanted to go into nutritional counseling because she struggled herself when she was younger. Tell a bit about that, giving the back story. Then ask the other person how her family is doing."
>> Sign up for the AARP Health Newsletter 
So far as social media, Klaus advises, "Remember your audience. Do they really want to hear about an amazing accomplishment?" Maybe. If all your Facebook friends are fitness buffs, they care that your son climbed Mount Kilimanjaro. Then again, maybe only family members care and they are often your best audience for bragging.
Do you react when people brag about their adult children, either in person or online?
Mary W. Quigley's blog, Mothering21 , tackles parenting of emerging adults and beyond.
Photo: andreync/iStock
Also of Interest

See the AARP home page for deals, savings tips, trivia and more