Young Adults: The New Face of Heroin Addiction
By Mary W. Quigley, September 28, 2015 05:04 PM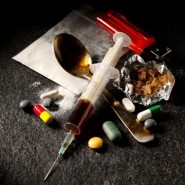 An epidemic of heroin addiction is spreading among young adults, yet for the most part, the problem remains hidden. Shamed parents, blaming themselves and wondering what they did wrong, struggle alone. As one boomer mom told me, "No one wants to announce to family and friends that their son is a drug addict."

To publicize the problem of addiction, a "Stop the Silence" rally is planned for Sunday, Oct. 4, in Washington, D.C. Organizers from a new national organization, Facing Addiction, want to draw attention to the challenges confronted by the estimated 22 million Americans who suffer from substance abuse. Among the cofounders of the organization is Jim Hood, a Connecticut dad whose 20-year-old college student son died of a drug overdose in 2012.

In many ways that young man is the new face of addiction, especially heroin. No longer is heroin use confined to dark alleys in urban neighborhoods. The biggest surge is among groups that have historically lower rates of heroin abuse: women, white Americans and middle-class households. The changing demographics mean that the number of addicts between ages 18 and 25 has doubled in the last decade.

Read the latest discoveries, exercise and memory-sharpening tips, health care reform and more! — AARP Health Newsletter »

More than half a million Americans used heroin in 2013, according to a Centers for Disease Control and Prevention study released this summer. That represents a nearly 150 percent increase since 2007, and the number of heroin-related overdose deaths has nearly quadrupled since 2002.

The reasons are varied. First, the drug is cheap and widely available. The Washington Post investigated how using heroin — which can be smoked, snorted or injected — surpassed cocaine and crystal meth to become the nation's No. 1 drug threat for the first time. The article noted:

[Mexican cartels] have broadened distribution beyond the old big-city heroin centers like Chicago or New York to target unlikely places such as Dayton. The midsize Midwestern city today is considered to be an epicenter of the heroin problem, with addicts buying and overdosing in unsettling droves. Crack dealers on street corners have been supplanted by heroin dealers ranging across a far wider landscape, almost invisible to law enforcement. They arrange deals by cellphone and deliver heroin like pizza.

Heroin use often begins with abuse of prescription painkillers, said CDC chief Tom Frieden, M.D., in a briefing on the report. Painkillers and heroin have the same active ingredient, but heroin is more widely available and much cheaper. People who abuse painkillers are 40 times more likely to abuse or be dependent on heroin, the study found.

Many young people are able to hide their addiction at first, either while away at college or living on their own. Often, they won't ask for help unless forced to by poverty, the courts or a family intervention. The 2014 National Drug Threat Assessment Summary found that young adults between the ages of 20 and 34 comprise the largest group of heroin addicts entering publicly funded treatment facilities.

Get discounts on hotels, airfare, car rentals and more — AARP Member Advantages. »

Of course, that treatment comes at a cost: sometimes tens of thousands of dollars a month. One mom told me that her family has gone through college and family savings to pay for a private treatment facility for her son. While there are no guarantees, there is hope for recovery. Some families have survived the nightmare and come out to tell their story of survival and success, one day at a time. Next: a Colorado mom's story.

Mary W. Quigley's blog, Mothering21, tackles parenting of emerging adults and beyond.

Photo: Wragg/iStock

Also of Interest:



See the AARP home page for deals, savings tips, trivia and more.