10 ciudades donde te aumentan más rápido el salario
El aumento en los salarios en todo Estados Unidos es, por lo general, mínimo. Sin embargo, algunas ciudades están revirtiendo esta tendencia con un crecimiento más significativo en los pagos a los trabajadores.
Según el United States Department of Labor, los salarios aumentaron hasta ahora a un ritmo saludable de más del 5% en ciudades como Columbus, Ohio, San Francisco, Virginia Beach, (Virginia), y Louisville (Kentucky).
Esto es mucho mejor, por ahora, que el promedio de ganancias nacional, que únicamente aumentó un 2,1% en julio en comparación con el año anterior.
Cómo hablar sobre el salario en una entrevista de trabajo »
El Banco de la Reserva Federal estadounidense estableció un objetivo para el aumento de salarios del 3,5%. Mientras que algunas ciudades sobrepasaron esta cifra, otras se quedaron cortas.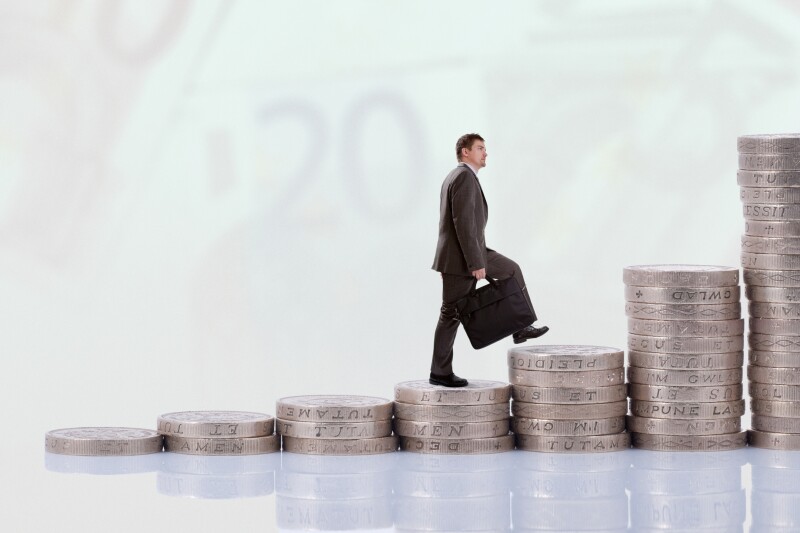 Otro dato importante revelado por el Department of Labor y que incide en un mejor pago, es la caída en la tasa de desempleo. Esta cifra es menor en algunas ciudades que el promedio nacional general.
La tasa de desempleo por debajo de la media nacional se registró en ciudades como Rochester, Nueva York, y Louisville, Kentucky.
La nueva creación de empleos se tradujo en una demanda mayor de profesionales calificados y esto está haciendo subir los salarios.
El aumento de los salarios en Las Vegas fue de negativo a positivo, de -1,3% a 3,9% durante los últimos dos años. El nuevo empleo generado en la recuperación de la economía sirve de prueba de los puestos de trabajo que ocupan muchos estadounidenses.
Columbus, Ohio, San Francisco, Virginia Beach y Louisville se quedaron con los primeros puestos en la lista de ciudades con el crecimiento más rápido en el aumento de salarios, por la combinación de oferta de empleo y la tasa de aumento en el pago, que superaró el 5% en las cuatro ciudades.
Las ganancias promedio por hora en Ohio subieron un 6,2% en esta ciudad en junio en comparación con el año pasado. La tasa de desempleo es del 4,2% (muy por debajo de la tasa nacional de desempleo, 5,3%).
En ciudades como Rochester, Nueva York, y Louisville, Kentucky, la historia es la misma: el desempleo está por debajo de las ganancias promedio y el alza en los salarios está muy por encima de la cifra nacional.
Muchas corporaciones estadounidenses ofrecen aumento salarial del 3% en promedio. De acuerdo con una encuesta realizada por Towers Watson, los de mejor desempeño reciben un aumento salarial de más del 4%, mientras que los trabajadores promedio reciben en el rango de 2-3%.
Aquí están las ciudades con mejores ganancias salariales en junio, en comparación con el mismo mes del año pasado.
1. Columbus, Ohio: 6,2%
2. San Francisco, California: 6,0%
3. Virginia Beach, Virginia: 5,9%
4. Louisville, Kentuchy: 5,9%
5. Rochester, Nueva York: 4,9%
6. Sacramento, California: 4,7%
7. Boston, Massachusetts: 4,5%
8. Las Vegas, Nevada: 3,9%
9. Raleigh, Carolina del Norte: 3,9%
10. Portland, Oregon: 3,7%
¿Y qué tan rápido aumentan los salarios en tu ciudad?
Foto: eleaner/istockphoto