'Voces', un proyecto que rinde homenaje a los veteranos de guerra hispanos
Este 11 de noviembre es el Día de los Veteranos en Estados Unidos y qué mejor manera de celebrar que rindiéndole homenaje a nuestros cientos de latinos y latinas destacados en diferentes conflictos, sirviendo con honor a este país a lo largo de la historia.
Con ese propósito surgió a mediados de la década de los años 90 Voces: Oral History Project, una iniciativa que documenta y crea una mayor conciencia de las contribuciones de los latinos y latinas de EE.UU. en la Segunda Guerra Mundial, la Guerra de Corea y la Guerra de Vietnam.
Fotos: Soldados hispanos que se distinguieron
El proyecto fue creado en 1999 cuando Maggie Rivas-Rodríguez, hoy profesora de periodismo en la Universidad de Texas, realizaba un reportaje sobre el tema y descubrió que no existía suficiente material que hablara sobre la historia y la experiencia de los hispanos en la II Guerra Mundial (1939-1945).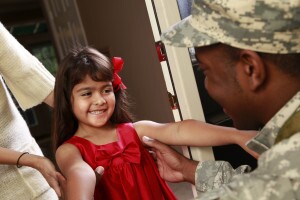 De acuerdo con la Oficina del Censo, hay 21,5 millones de veteranos en EE.UU., que incluyen 1,2 millones de hispanos. El año pasado, el presidente Obama " corrigió" la historia al condecorar con la Medalla de Honor a 17 veteranos latinos.
"Decidí recolectar información para así poder escribir un libro educativo. Al momento, ya hay cinco libros publicados sobre el tema", dijo a la agencia Efe Rivas-Rodríguez, quien fue reportera de televisión y corresponsal en la frontera sur del diario The Dallas Morning News.
Desde que inició el proyecto de manera formal en 1999, la académica y sus colaboradores han entrevistado a más de 950 hombres y mujeres en todo el país y Puerto Rico para Voces: Oral History Project, que se convierte en una "plataforma única" para desempolvar historias y mostrar el rostro de los sobrevivientes.
"Las personas que hemos entrevistado son hombres y mujeres de descendencia mexicana, pero también puertorriqueños, cubanos, chilenos y de otras nacionalidades", explica Rivas-Rodríguez, al destacar que la idea principal es incluir a todos los grupos y generaciones de hispanos a nivel nacional.
Las entrevistas las efectúan con la ayuda de practicantes y estudiantes de periodismo de la Universidad de Texas, en Austin, quienes se desplazan por todo el país para lograr el material que servirá de referencia para el archivo.
¿Te gusta lo que estás leyendo? Recibe contenido similar directo a tu email
Entre los títulos publicados figuran Mexican Americans and World War II (2005) y A Legacy of More than Words: Stories of U.S. Latinos & Latinas of the WWII generation (2006).
Rivas-Rodríguez manifestó que ahora el proyecto se ha diversificado y ampliado a otras épocas de la historia, entre las que se incluye a los combatientes de la guerra de Corea (1950-1953) y de la guerra de Vietnam (1955-1975).
Este proceso de recopilar información sobre los hispanos que estuvieron en las filas militares de EE.UU. en varias contiendas ha despertado el interés de varias entidades e iniciativas artísticas, como por ejemplo la de los productores de la película Fury (2014), protagonizada por Brad Pitt y en la que el personaje hispano es interpretado por el actor Michael Peña.
Materiales originales se encuentran en la Colección Americana Benson Latin Nettie Lee en el campus de la Universidad de Texas. En el sitio web se pueden encontrar cientos de historias, miles de fotos, videos y las pautas que deben seguirse para presentar una entrevista grabada en video o un homenaje al proyecto.
Ahorra en tus compras con los descuentos que AARP te ofrece
Asimismo, el programa Latino Americans, que transmite la televisión pública PBS, también solicitó la ayuda de Voces: Oral History Project para elaborar un documental sobre los combatientes en la II Guerra Mundial.
El Día de los Veteranos, instituido por el expresidente estadounidense Dwight Eisenhower en 1954, se conmemora en el aniversario del armisticio que cesó los combates de la Primera Guerra Mundial en 1918, y se oficializó como día federal en 1968.
https://youtu.be/fC-M8GynMOQ
Foto: Pamela Moore/istockphoto
Video: YouTube
También te puede interesar: