Y las ciudades más seguras del mundo son…
Probablemente todos pensaríamos que aglutinar a 38 millones de personas en una misma ciudad terminaría siendo un caos anarquista. Para nada...
De acuerdo con el ya conocido ránking de las ciudades más seguras del mundo elaborado anualmente por The Economist, la megaciudad japonesa de Tokio, un gigantesco remolino de la humanidad, ahora es el destino urbano más seguro del planeta.
En efecto, la clasificación The Safe Cities Index 2015 (en inglés), elaborado por la importante revista, clasifica a Tokio como la primera en cuanto a seguridad digital, seguridad sanitaria, infraestructura y seguridad personal.
Ve también: Cambios al Seguro Social en el 2015.
Ello, a pesar de que la Organización de las Naciones Unidas la considera la ciudad más poblada de la Tierra.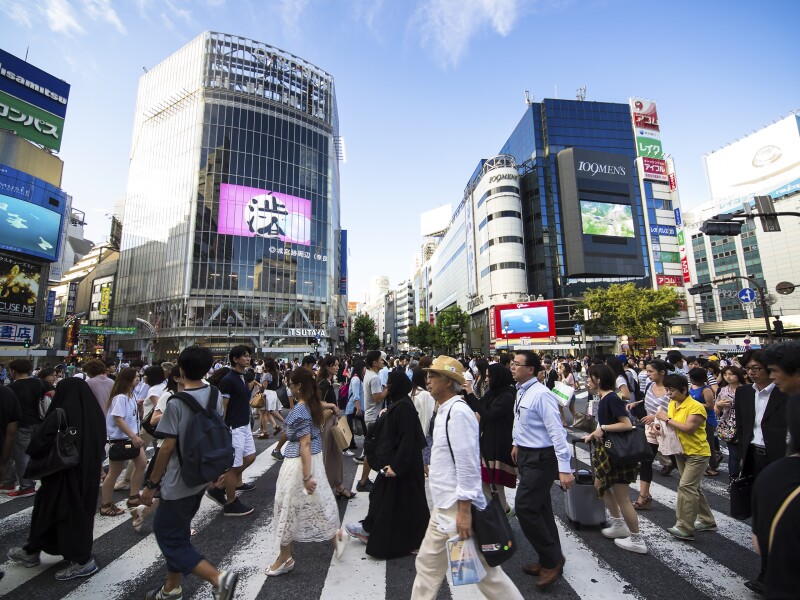 Detrás de Tokio, existen pocas sorpresas en los primeros cuatro lugares, con la capital del sudeste de Asia, la tranquila Singapur, siguiéndola muy de cerca, antes de Osaka y Estocolmo.
Las actitudes liberales y relajadas de Ámsterdam hacia las drogas y la prostitución no representaron ningún obstáculo para que la capital holandesa ocupara el quinto lugar.
El listado de The Economist, que está compuesto por 50 ciudades de todo el planeta en los 5 continentes, se basa en 40 indicadores cuantitativos y cualitativos, los que a su vez están divididos en 4 categorías: seguridad digital; seguridad sanitaria; seguridad de las infraestructuras; y la seguridad personal. El listado ha sido realizado por expertos en seguridad de todo el mundo, aunque la revista advierte que las ciudades que no aparecen en el listado no son necesariamente los lugares más peligrosos.
Las ciudades más seguras de Latinoamérica
Santiago de Chile se sitúa en el puesto número 28 del 'ranking' global, siendo la ciudad más segura de Latinoamérica y liderando la lista de ciudades con la mejor seguridad digital de la región. La esperanza de vida alcanza los 78 años.
Buenos Aires se sitúa en el puesto número 31 de la lista, destacando con su mejor puntuación en cuanto a seguridad de infraestructuras.
En el listado general, Lima se ubica en el puesto 33 de ciudades más seguras, mientras que Río de Janeiro, sede de los próximos Juegos Olímpicos a disputarse en el 2016, se sitúa en el puesto número 35. Otra brasileña, São Paulo, alcanzó el puesto número 40, y México D.F., el 45.
Veamos el listado completo de las 50 ciudades más seguras del mundo 2015:
Norte América
Toronto (Canadá)
Nueva York (Estados Unidos)
San Francisco (Estados Unidos)
Montreal (Canadá)
Los Ángeles (Estados Unidos)
Washington D.C. (Estados Unidos)
Latinoamérica
Santiago (Chile)
Buenos Aires (Argentina)
Lima (Perú)
Río de Janeiro (Brasil)
São Paulo (Brasil)
Ciudad de México (México)
Europa
Estocolmo (Suecia)
Amsterdam (Holanda)
Zurich (Suiza)
Barcelona (España)
Londres (Inglaterra)
Frankfurt (Alemania)
Madrid (España)
Bruselas (Bélgica)
París (Francia)
Milán (Italia)
Estambul (Turquía)
Moscú (Rusia)
Descuentos en Salud y Bienestar: Ahorros de hasta un 30% en un estilo de vida más sano.
África y Cercano Oriente
Abu Dhabi (Emiratos Árabes)
Doha (Qatar)
Kuwait (Kuwait)
Riyadh (Arabia Saudita)
Johannesburgo (Sudáfrica)
Teherán (Irán)
Asia Pacífico
Tokio (Japón)
Singapur (Singapur)
Osaka (Japón)
Sydney (Australia)
Melbourne (Australia)
Hong Kong (China)
Taipei (China)
Seúl (Corea del Sur)
Shanghai (China)
Shenzhen (China)
Tianjin (China)
Pekín (China)
Guangzhou (China)
Bangkok (Tailandia)
Delhi (India)
Mumbai (India)
Ho Chi Minh (China)
Yakarta (Indonesia)
Foto: DavorLovincic/Istockphoto
También te puede interesar: