10 Tips to Avoid Rental Scams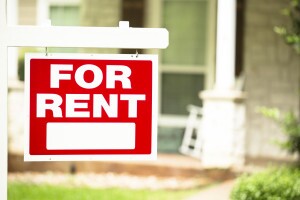 Counting the days until summer vacation, downsizing, or are the kids heading off to college? Count on attempted rental rip-offs, which have earned perennial placement on many Top Scam lists throughout this decade.
In the classic ruse, fraudsters simply steal photos and descriptions of properties from real estate, hotel or vacation rental websites and clone those ads — but with a bargain rental price. These phony ads are usually found on Craigslist, but also on newspaper websites, online chat boards or scammer-run sites that purport to belong to real estate agents and rental agencies. After a deal is struck (typically by email), renters are asked for payment up front — only to learn later that their new shelter or vacation rental isn't available … or doesn't even exist.
Ways to save, expert investment advice, scam alerts and more! — AARP Money Newsletter »
Summer vacationers are a popular and profitable target in this ruse; victims report losing nearly $20 million a year in rental rip-offs involving house hoaxes and condo cons. (With cheaper airfare and gasoline prices expected this summer, which means more vacationers, officials warn of an expected uptick.)
But it doesn't end there. Last year, some 15 million bogus hotel reservations were made through scammer-run websites and call centers "that give the appearance of being a hotel's website, but actually have no relation to the hotel," says the American Hotel and Lodging Association, which estimates annual losses at $1.3 billion.
And those "non-vacation" apartment and house rentals touted on Craigslist? After just 141 days of tracking such posts in 20 cities, including popular burgs for college students and recent graduates, researchers from three universities found that 29,000 were cloned ads stolen from elsewhere — and two-thirds of them originated in Nigeria.
What to know to sidestep a rental swindle:



If you or a local can't physically check out an unknown property, run an online search of the address, as well as all names, emails and phone numbers of the supposed landlord or agent. Red flags include search results that indicate the property is for sale (and not for rent), a nonexistent address, an address listed for a business or other nonresidential property, and postings by people who fell victim to this particular scammer.

To make hotel reservations, don't rely on links in online advertisements or social media "deals"; they could lead you to copycat scammer-run websites or call centers. Instead, carefully type the site of the hotel or chain yourself, so you can see phone numbers that can be authenticated.

Copy and paste into a search engine whole chunks of descriptive text in rental posts. If it's been copied from elsewhere online — and especially if that search reveals a bona fide listing of a home for sale — assume that the rental offer is the work of a scammer.

Don't deal only by email, the preferred method of scammers (especially those in Nigeria). Get a phone number and Google it for past complaints or arrange a Skype meeting. In emails, look for "scammer grammar" and frequent misspellings — especially in follow-up correspondence involving a well-worded advertisement.

Be suspicious of weekly rentals that are too flexible. Most owners of vacation rentals require a Saturday-to-Saturday stay during the summer.

Never pay by wire transfer or prepaid debit card, the preferred methods of scammers. A credit card or PayPal are your safest options.

If dealing with the owners, ask for proof of ownership (and proof of identity, such as a copy of a driver's license) that can be cross-checked with the recorder of deeds or the property assessor's office where the rental is located. If dealing with a manager or agent, ask for proof that the person has a right to sign a lease on behalf of the owner, and check the information with the owner.

Avoid "Realtor service" companies that request both an up-front fee and a monthly membership fee and promise access to listings of pre-foreclosure rentals or rent-to-own properties. Most are scams.

Don't agree to a credit check until you have proof that the property is available and its agent or landlord is legitimate. One common result in scammer-placed Craigslist ads: Fraudsters instruct would-be tenants to click a link to purchase and forward their credit report. The scammer gets a referral commission from the credit reporting site, as well as personal information that could be used for identity theft.

Property owners are also vulnerable to rental scams. In the most common ruse, would-be tenants send a personal check for a higher amount than the rental price and then ask that a portion be returned. The check later proves to be counterfeit (and worthless), but any money returned comes from your account.
Discounts on financial services from trusted companies — AARP Member Advantages »
For information about other scams, sign up for the Fraud Watch Network . You'll receive free email alerts with tips and resources to help you spot and avoid identity theft and fraud, and gain access to a network of experts, law enforcement and people in your community who will keep you up to date on the latest scams in your area.
Photo: Pamela Moore/iStock
Also of Interest

See the AARP home page for deals, savings tips, trivia and more.