10 Ways to Prevent Identity Theft When Traveling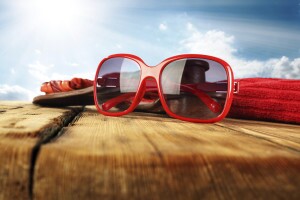 Planning summer vacation has its headaches. But enjoying it can cause the migraine of identity theft. Being from out of town means being out of your element – and makes you more vulnerable to scams. Here's how to protect yourself.
Stick with one credit card. Tourists are easier prey for sleazy store clerks and restaurant employees who capture credit card numbers with cellphone cameras or pen and paper and then make fraudulent purchases. If not paying with cash when traveling, use only one credit card – with the lowest credit limit – and keep regular tabs on its activity.
Weed your wallet . Remove unnecessary personal identifiers (think pretty much everything except your driver's license) and all but two credit cards. Carry one with you to use for food and fun (see above), and keep the other locked in a hotel room safe in case your wallet is pilfered. Don't carry your Social Security card in your wallet except if you're going to the Social Security Administration. To reduce risk of theft (pickpockets and grab-and-go thieves also flock to popular vacation destinations), men should keep wallets in a buttoned breast pocket or wear tight jeans; women should use handbags with wide straps and locked clasps, worn diagonally across the chest.
Use Wi-Fi wisely. Free Wi-Fi networks in airports, hotels and other public places are usually unsecure. Make sure your information is encrypted by using WPA or WPA2 networks that require a password, and only visit websites that begin with "https" (the "s" is for secure). And even then, avoid accessing online bank accounts or other sensitive information from public computers and hot spots. Try to use Google Chrome's " incognito mode" (Ctrl +Shift + N) so your search history, passwords and cookies will automatically not be saved. Don't autosave information, and select "no" if asked if you want to save any passwords.
Smartphone smarts. Considering that users of these pocket-size computers already are 30 percent more likely to be victims of identity theft than others, protecting your device should be a 24/7 ritual, not just while you're on vacation. In addition to password-locking its screen, enabling encryption and using security software, protect your phone from thieves and cybercrooks with these other tips.
Leave bills at home. You may want to catch up with bookkeeping and bill paying in a hotel room — don't, as those accounts can be gleaned by unscrupulous staff with access to your room.
Choose ATMs wisely. Like checkbooks, debit cards are best left at home. But if you plan on making on-the-road cash withdrawals, ATMs inside bank lobbies are less vulnerable to skimming devices that capture your debit card information to steal from your bank account. Before using an ATM, check for a flashing light at the card slot (if it's obscured, suspect tampering), wiggle the slot to be sure it's secure, and try several keys, especially "Enter," "Cancel" and "Clear," as a sticky keypad could indicate a non-skimming ruse.
Get discounts on financial services from trusted companies — AARP Member Advantages »
Before leaving:
* Alert payment- card providers to when, where and how long you'll be traveling. This helps fraud departments stop bogus charges if your plastic is used where you're not and reduces risk of your transactions being declined due to "unusual activity."
* Stop mail. A full mailbox – especially with bank statements and credit card or health insurance bills – can be a treasure trove for identity thieves (and suggests easy pickings for a home burglar). If there's no helping hand to retrieve your mail while you're traveling, you can obtain forms to hold or forward mail from any U.S. post office. Also, stop newspaper deliveries while you're gone.
* Copy and pass. Photocopy essential items you're taking with you – passport, driver's license, front and back of credit cards, and the like – and leave these copies with a trusted friend or neighbor at home. Your confidant may prove invaluable should your original versions of these essentials be lost or stolen.
* Consider a credit freeze. If you'll be traveling extensively, a freeze denies access to your credit history, so identity thieves can't open new accounts in your name. But a freeze will not prevent you – or them – from making charges on existing credit cards, so carefully monitor those accounts.
For information about other scams, sign up for the Fraud Watch Network . You'll receive free email alerts with tips and resources to help you spot and avoid identity theft and fraud, and gain access to a network of experts, law enforcement and people in your community who will keep you up-to-date on the latest scams in your area.
Photo: miki1991/iStock
Also of Interest

See the AARP home page for deals, savings tips, trivia and more.