2016's Surprising Top Robocall Scams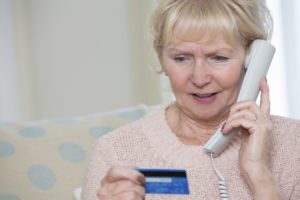 Robocalls aren't just annoying; increasingly, they are the initial contact that scammers use to get you. With autodialers that can blast millions of prerecorded calls per day, fraudsters simply program sequences of phone numbers — dialing X telephone numbers with Y area codes or prefixes over Z period.
Follow the message instructions, or sometimes just say "Hello," and you're transferred to a live call center, where the hard sell begins. (Even pushing the keypad to supposedly "opt out of future calls" indicates that your phone number is working and ripe for future calls.)
Last year, 1 in 9 Americans reported losing money to a telephone scam; that's an average of $274 per victim and nearly $7.4 billion overall, according to a Harris Poll survey. In addition to quick money, robocall scam campaigns angle for personal or financial information that could be used for identity theft or to seize bank, insurance and other accounts, say researchers at Pindrop Labs, which tracks telephone fraud.
Ways to save, expert investment advice, scam alerts and more! — AARP Money Newsletter »
What about this year? To determine the top robocall scams of 2016 so far, Pindrop analyzed fraud calls made between January and June to more than 90,000 landline numbers it operates as a "honeypot," a security technique used to attract swindlers and learn their practices. Up to 500,000 calls per month reached honeypot phones, primarily consisting of numbers previously dropped by customers because they were relocating, no longer wanted a landline or wanted a new number to stop incessant robocalls, explains Pindrop spokesman Kenneth Shuman.
The first surprise in this comprehensive research: The notorious IRS impostor phone scam didn't make the list. "I was as shocked as you," Shuman tells us. "But like other phone scams, it ebbs and flows. And during the first six months of 2016, other robocall scams were much more prevalent." (Also, this report is specific to schemes exclusively starting as robocalls; threats by IRS impostors can be "live" or automated.)
Ordered by rank, here are what Pindrop reports as the top robocall scams so far this year:
1. Google business-listing scam: Swindlers warn business owners that their listings on Google are out of date or at risk of being removed from the top page of search results. When the entrepreneurs are connected to a call center, fraudsters with no Google affiliation promise help — for a fee payable by credit card. Variations of this scam include self-described "search consultants" for Yahoo and Bing.
2. Loan scams: These either promise intended victims help in lowering their interest rates (at high service fees) or threaten them that loans are past due, for a quick shakedown. Callers sometimes use information they've gotten from legitimate online loan applications, to fool targets into believing they are the bona fide loan provider.
3. Free vacations: If not used as bait to enlist targeted consumers to sit through a high-pressure sales pitch for a time-share or vacation club, fraudsters tell victims they need their credit card information to pay for taxes or additional fees on their supposedly free R&R trip.
Discounts on financial services from trusted companies — AARP Member Advantages »
4. Political calls: Under the guise of doing political surveys or voter registration, scammers seek personal information that could be used for identity theft.
5. Local map verification: The caller claims that a business has been flagged by online maps verification and that personal information must be confirmed.
Rounding out the top 10 robocall scams: bogus programs to lower electricity bills; an "important personal message" that attempts to glean sensitive information, often used by fake debt collectors; claims that you can lower your credit card interest rate; offers for a "free" home security system; and calls specifically aimed at seniors to pitch antiaging products, cemetery plots, health insurance and Medicare scams.
For information about other scams, sign up for the Fraud Watch Network. You'll receive free email alerts with tips and resources to help you spot and avoid identity theft and fraud, and keep tabs of scams and law enforcement alerts in your area at our Scam-Tracking Map.
Photo: Daisy-Daisy/iStock
Also of Interest

See the AARP home page for deals, savings tips, trivia and more.