$25: What Scammers Pay for Your Identity
By Sid Kirchheimer , February 27, 2014 10:22 AM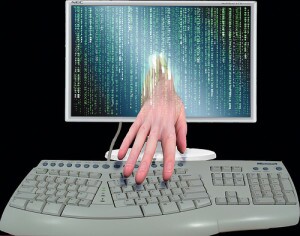 Consider it the law of Evil Economics: With the identity theft business booming, prices for stolen personal information sold on the black market have reached record low prices.
"It's simple supply and demand," explains Jon Ramsey, chief technology officer at Dell SecureWorks, a division of the computer behemoth. "The identity theft business is so good that there's a glut on the market" of everything crooks need to commit financial fraud.
The result: It costs them less to obtain your stolen identity than what you pay for dinner out on date night - including most Early Bird Specials.
For just $25, according to a Dell SecureWorks report, scammers can purchase "fullz" - the name for an electronic dossier containing everything needed to open fraudulent accounts in your identity: name, home and email addresses, phone numbers and date of birth, as well as Social Security number and information on bank and credit card accounts.
That's a 37 percent drop in "fullz" prices from just two years ago, and about half from the last decade.
For those preferring to scam a la carte, stolen credit cards - complete with CVV security codes - sell for as little as $4, while online banking accounts with balances between $75,000 to $150,000 retail for up to $300.
For just $400, scammers can get a targeted business knocked offline with a distributed denial of service (DDoS) for-hire attack, while personal computers remotely infected with malware to be spam-sending "botnets" on behalf of scammers are a real bargain: just $20 for 1,000 compromised computers or $250 for 15,000 "bots."
>> Sign up for the AARP Money newsletter
Much of the stolen information covered in the Dell SecureWorks review was gleaned online - through data breaches, distribution of malware and other types of hacking. While you can't prevent corporate data breaches, here's how to protect your computer for reduced risk of identity theft:

Don't click on links or attachments in emails from those you don't know - or those in unsolicited emails alleged to be from the government or your financial institution. Even if you recognize the sender, it's wise to confirm those links before clicking (they could result from your friend's computer being hijacked as a botnet).
Keep close tabs on your financial accounts - online and with mailed statements. Immediately report any unrecognized or unauthorized activity.
Don't use "trial" versions of anti-virus protection as your primary security defense. Stick with tried-and-true versions that, unlike trials, issue automatic updates.
Think twice before providing personal details online or otherwise - such as when you get unsolicited phone calls asking you to verify account or personal information.
Don't download apps, screensavers or programs (including self-described "accelerators" and "spyware removal tools") without first doing some online research about their legitimacy. To do that, simply type its name and words such as "reviews" or "complaints." (Websites recommended by Scam Alert have been properly vetted before publicized.)
Don't believe "Tech Support" scammers who call claiming there is a virus or problem with your computer. They try to get remote access or install malware, and then charge you for bogus repairs.
Ideally, try to use one computer that's specifically dedicated to online banking and bill-paying and another for cruising the Internet for other purposes. Never use any computer on a public WiFi network to do online shopping, banking or bill-paying.
When notified of a corporate data breach - or if you're a customer of a hacked company - pay especially close attention to your payment cards and personal information. Contact your bank or credit card companies about the possibility of getting new account numbers.
Keep tabs on your credit report. Under federal law, every American is entitled to three no-cost reports per year at www.annualcreditreport.com. Use that website exclusively; others that promise free credit reports may lock you into costly credit monitoring services.
Photo: Don Hankins/Flickr
For information about other scams, sign up for the Fraud Watch Network . You'll receive free email alerts with tips and resources to help you spot and avoid identity theft and fraud. You'll also gain access to a network of experts, law enforcement and people in your community who will keep you up to date on the latest scams in your area.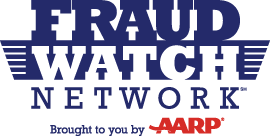 >> Get discounts on financial services with your AARP Member Advantages.
Also of Interest

See the AARP home page for deals, savings tips, trivia and more