4 Steps to Smarter Donations
By Sid Kirchheimer , December 10, 2013 10:59 AM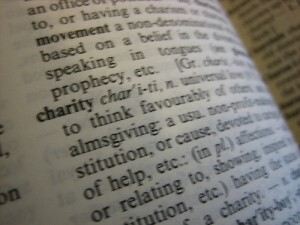 Charities typically receive more than 40 percent of their donations in the last few weeks of the year.
Some December donors are motivated by the season's mantra of giving. Others are eager for an eleventh-hour tax deduction before the year-end deadline. All should take four simple steps to get the most bang from their donation bucks:
1. Do your homework. The major and most useful watchdogs include Charity Navigator, CharityWatch and the BBB Wise Giving Alliance. They rate charities on how they spend money, protect donor privacy and other factors. But each uses somewhat different criteria, so check short-listed charities with at least two (if not all three) watchdogs. If an organization isn't rated by the BBB Wise Giving Alliance, assume that's because it didn't provide the information necessary for an evaluation - a bad sign. In general, you want a charity that spends at least 75 percent of donations on programs.
"Show Us Your Modern Family" Photo Contest. Upload your photo for a chance to be photographed in AARP The Magazine. See official rules.
2. Cut out the middleman. Fundraisers who contact you at home - by telephone or at your front door - often get 40 percent to 80 percent of proceeds. (Street-corner solicitors also might get a commission.) In some cases, says Consumer Reports, charities get nothing, or they can end up paying third-party fundraisers more than they take in.
It's best to donate directly to the charity of your choice - with no middleman. Besides, if you even engage telephone solicitors, you risk having your contact information sold to others for future solicitations. (Unless you request privacy, this can also happen with direct donations, as well.)
3. Know the name game. Some low-rated charities have names that resemble those of high-rated ones. Get the names straight. For example, don't confuse the Parkinson's Disease Foundation, based in New York City, with the Parkinson Research Foundation of Sarasota, Fla. (Charity Navigator gives the first organization three out of four rating stars; the second gets just one.) Also know that older donors, in particular, tend to be targeted in charity scams that claim to benefit veterans, police and firefighters, needy or sick children, or disaster victims. In addition to checking names with the three charity watchdogs, also review America's Worst Charities.
>> Get discounts on financial products and services with your AARP Member Advantages.
4. Verify tax-exempt status. Confirm a group's tax-exempt status by visiting the IRS website or requesting the charity to send you its tax return or Form 990 (also available at GuideStar with free registration).
Photo: Howard Lake/Flickr
Also of Interest

See the AARP home page for deals, savings tips, trivia and more