4 Valentine's Scams to Avoid
By Sid Kirchheimer , February 06, 2015 08:00 AM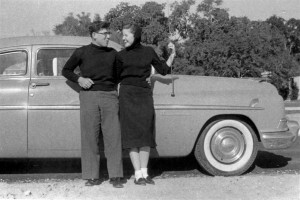 Libelula Roja was looking for love...
She thought she found it on Match.com, which quickly moved to Instant Messenger. "He said he was an engineer living in Florida, with his own business, and the father of a son. He wrote perfectly — no 'scammer grammar.' He seemed ideal."
Within two weeks, "Robert Miller" had hooked Roja, a hospice worker in California, with declarations of love, promises of a life together and a request for money to help secure a job contract in Cairo. After sending $22,000 in three wires, Roja not only lost her heart and money but also her identity. Her sensitive information was sold to other scammers, including identity thieves and other Romeo rip-off artists.
Romance Scams
Conning thousands of men and women each year (most over age 40), romance swindles consistently make Top Scams lists, including those of the FBI's Internet Crime Complaint Center . The average per-victim loss is $26,000, according to reports filed to Ohio Attorney General Mike DeWine.
It goes like this: Scammers scroll dating websites, chat rooms and Facebook, inventing fake identities tailored to the target's interests. Stealing photographs, often from legitimate modeling websites, they often claim to be successful businessmen, Russian models, missionaries working abroad and American soldiers (so often that the U.S. Army has its own romance scams website ).
First there's wooing, then misdoing: After romancing their victims via phone, text and email, these con artists spring the trap: asking for forever-lost money via wire transfer, either for an emergency or for a plane ticket to meet their "true love." Or they send a check with instructions to forward back a portion of it (the check is fake, and the heartbroken target is responsible for those funds).
The latest scheme: "They use webcams, and after convincing you to perform sex acts, they blackmail you not to post that video," says Barb Sluppick, who fell for an online romance scammer before founding RomanceScams.org, a support group with 60,000 members. Webcams are also used to record you and other victims for a visual "match" while the charlatan writes the dialogue.
Besides being wary when asked for money — wire transfers allow swindlers to collect it anywhere in the world (no matter where they claim to be) — avoid getting scammed by looking for:

Unrealistic photos. If your catch is "too cute," assume the person used a stolen photo. Male scammers sometimes claim to be female.
Inconsistent communication. Vague or repetitive email responses could indicate you've been hooked by an organized crime ring, and one scammer picked up where a cohort left off.
Profiles that sound too good to be true: Millionaire businessman? Army general? Good-hearted missionary? Sure, they exist; yet consider their rarity in life but abundance in online sweetheart chats.
Unreasonable requests. Asking you to cash checks or receive shipments isn't typical early-relationship behavior. And be careful with that webcam!

In addition to romance swindles, beware of three other Valentine's Day scams:
One-Click Tricks
On Facebook and email, teasing electronic greeting cards , claims of a courier-delivery problem and "love giveaway" hide malware that's unleashed once you click on the detail-promising link. A legit e-card will provide a confirmation code to safely view it at a recognized card company website; don't open e-cards from your personal computer. Courier services won't have your email unless you provided it. Freebies offered on social media and spam emails are typically gotchas, so just avoid them.
Problematic Presents
Buying flowers online or via a toll-free number? Be sure the order goes through a local florist, not a warehouse thousands of miles away. Shopping online for jewelry or other gifts? Avoid offers pitched in unsolicited spam emails (they often lead to scammer-run websites), and stick with recognized vendors.
Before clicking on links, carefully read website addresses to spot copycat websites selling cheap counterfeits. Hover your computer mouse over the link, without clicking, to see its "real" address. If that doesn't work, copy and paste the link into a Word document, then right-click on the pasted link and select "Edit Hyperlink" from the menu for a pop-up window that should display, in the "Address" field, the Web address to which the link directs you. When buying jewelry at a store, make sure you know what you're getting by first reading advice from the FTC and learning how to spot fake appraisals.
>> Get discounts on financial services with your AARP Member Advantages.
News to Lose?
Scammers follow the news. And lately, police across the country have warned about this possible ploy: A flowers-and-wine basket arrives, but the phony courier claims that a service charge must be paid because alcohol is being delivered. The charge is minimal (under $5), but the deliveryman won't accept cash, only a credit card. With the account information, the thief can rack up thousands of dollars in fraudulent charges.
Although there are no documented reports that this has occurred recently — police are just warning it could happen — the publicity is likely over an old email akin to other urban legend emails. Bottom line: This scam did happen and could again with opportunistic newshound fraudsters. It isn't necessary to pay a special charge for delivered alcohol. Besides, what self-respecting sweetheart sends a Valentine's Day gift by cash on delivery (COD)?
For information about other scams, sign up for the Fraud Watch Network . You'll receive free email alerts with tips and resources to help you spot and avoid identity theft and fraud, and gain access to a network of experts, law enforcement and people in your community who will keep you up to date on the latest scams in your area.
Also of Interest

See the AARP home page for deals, savings tips, trivia and more.