Behind the Numbers: Consumers Report a New Top Gripe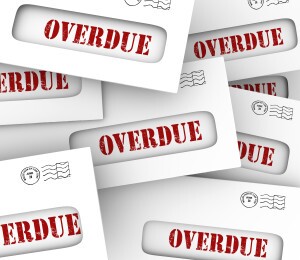 Despite a 47 percent increase in complaints from the previous year, identity theft wasn't the nation's top consumer complaint in 2015 — for the first time in 16 years, according to an annual review by the Federal Trade Commission.
That dubious distinction goes to abusive debt collectors, according to the FTC's latest Consumer Sentinel Network Data Book . But it's no simple apples-to-apples comparison: With 897,655 complaints, debt collectors tallied 29 percent of all reports "due in large part to a surge" of debt collection gripes made via PrivacyStar. One of the FTC's data collection partners, PrivacyStar is a service that identifies a caller and provides for direct complaint filing. (In fact, PrivacyStar collected a full one-third of all complaints — nearly as many as the FTC itself and three times more than any other "outside" partner.)
Ways to save, expert investment advice, scam alerts and more! — AARP Money Newsletter »
Overall, about 3.1 million complaints reached the FTC in 2015, up from 2.5 million the previous year. Of those, 490,220 (or 16 percent) were about reported identity theft, which held the top spot for 15 straight years. The agency says the 47 percent rise in reported ID theft resulted from "a massive jump in complaints about tax identity theft."
Impostor scams — in which fraud is committed by people impersonating police, government or tech support employees, or others (such as grandchildren) — held steady as the third most common complaint in 2015, responsible for 353,770 grievances (11 percent of the total).
What do these numbers mean? The Consumer Sentinel Network report includes not only complaints that consumers made directly to the FTC, but also those submitted to state and federal law enforcement agencies, national consumer protection organizations and other entities. The data are widely shared in the United States and elsewhere to help track the leading trends in fraud and, officials hope, improve the resources to fight them.
For its part, the FTC announced in January that its IdentityTheft.gov website now provides consumers with an easier route for reporting ID theft, with the ability to create a personalized recovery plan. In 2015 the agency ramped up enforcement against companies violating laws protecting consumers from illegal debt collection practices through a new initiative with state and local agencies that resulted in a record 130 actions against abusive and illegal collectors. The FTC also directly filed a dozen actions against 52 defendants and obtained nearly $94 million in judgments.
Other findings from the latest report:
* In 2015 a reported $765 million was lost to fraudsters — a median $400 per victim. That's less than half of $1.7 billion swindled in 2014 (and a median $499 per victim), but the FTC says the decrease "is primarily due to the loss of a significant data collector."
* Agewise, consumers in their 60s filed the most fraud complaints (21 percent), followed by those in their 50s (20 percent) and folks 70 and older (16 percent). When it comes to identity theft, 24 percent of complaints were filed by 50-somethings, 15 percent by people in their 60s and just 6 percent by consumers 70 and older.
Get discounts on financial services from trusted companies — AARP Member Advantages »
* Florida led all states in per capita reports of fraud, followed by Georgia and Michigan. Missouri had the highest per capita reports of identity theft, followed by Connecticut and Florida.
* The telephone remains the most used tool to initiate scams. Among consumers reporting swindlers' initial contact method, 75 percent said it was by phone. Email, websites, snail mail and "other" each tallied only single digits.
For information about other scams, sign up for the Fraud Watch Network . You'll receive free email alerts with tips and resources to help you spot and avoid identity theft and fraud, and gain access to a network of experts, law enforcement and people in your community who will keep you up to date on the latest scams in your area.
Photo: iqoncept/iStock
Also of Interest


See the AARP home page for deals, savings tips, trivia and more.