In Spotting Scams, Older Is Wiser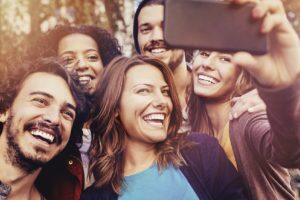 Despite the popular perception — more likely, because of it — those at highest risk of falling for a scam are millennials, not their grandparents or parents.
So says the Better Business Bureau (BBB) after polling some 2,000 adults in the U.S. and Canada about perceived personal vulnerability to scams and who they think is most likely to fall victim. (Participants were unaware that the BBB was behind the survey.)
The majority of respondents believed that the typical scam victim is a retired woman older than 65, with a low income and little education. "Naive," "gullible" and "elderly" were the adjectives often used to describe perceived patsies.
Ways to save, expert investment advice, scam alerts and more! — AARP Money Newsletter »
Yet, this self-reported data show that young and college-educated millennials (especially those ages 25 to 34) get duped most often. One in three respondents under age 34 admitted to losing money in a scam; it was single digits, and steadily declined with age, for each older group: 55-64, 65-74 and 75-plus. Younger respondents were also three times less likely to recognize signs of swindles.
The explanation, according to the BBB: so-called optimism bias — that is, the belief that others are more vulnerable than ourselves. Those born between 1982 and 2004 must have enough optimism bias (which helps scammers because it's associated with risk-taking and failure to heed warnings) to warrant what the agency calls an age-specific "invulnerability illusion."
We know better. No one is invulnerable, including ourselves.
"Seniors may be the one group that does not suffer from optimism bias when it comes to scams. They've heard, loud and clear, that they are at risk," says Rubens Pessanha of the Council of Better Business Bureaus, who cowrote the report. "Seniors may very well be more scam-savvy than others."
At least they're better informed. Among 30,000 consumers reporting to the BBB of being targeted in different schemes, nearly 9 in 10 seniors recognized the scam in time, and only 11 percent reported losing money. Young adults making such reports were far less aware during the ruse, and as a result, three times as many lost money (34 percent).
Prove to the young 'uns that older is wiser by encouraging them to visit the Fraud Watch Network website for the latest news and clues about current schemes, and advising them to regularly check AARP's Scam Tracking Map for real-time alerts in their state. Although primarily assisting AARP members, our toll-free helpline (877-908-3360) is open to anyone with questions or those who want to share experiences about being targeted by swindlers.
Discounts on financial services from trusted companies — AARP Member Advantages »
And if you routinely share our information or your own scam-related experiences, keep it up, for the well-being of others and yourself. "Targets of scams feel empowered when they can take back some control by reporting what has happened to them in order to help warn others," the BBB notes.
For information about other scams, sign up for the Fraud Watch Network . You'll receive free email alerts with tips and resources to help you spot and avoid identity theft and fraud, and keep tabs of scams and law enforcement alerts in your area at our Scam-Tracking Map .
Photo: Petar Chernaev/iStock
Also of Interest

See the AARP home page for deals, savings tips, trivia and more.