Beware of Fake Funeral Notices
By Sid Kirchheimer , February 13, 2014 03:05 PM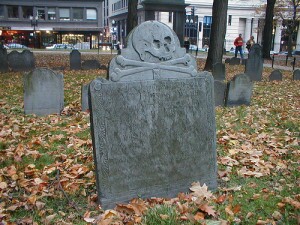 With the latest malware campaign aimed at hijacking sensitive computer files and online accounts, scammers have sunk to a new low - specifically, six feet under.
Cybercrooks are emailing fake funeral notifications. Stealing the names and logos of legitimate funeral homes, they appear to be an e-invite to a funeral or remembrance service for an unnamed friend or acquaintance.
The gotcha is a link, alleged to provide details about the "upcoming celebration of your friend's life service."
Click it and "instead of sending you to the funeral home's website," warns the Federal Trade Commission, "the link downloads malware to your computer."
>> Sign up for the AARP Money newsletter
The FTC says that foreign-based scammers are behind this new ruse, which already has prompted some funeral homes to post warnings that these conning condolences are not from them.
Often with a subject line of "funeral notification" or "passing of your friend," these fake notices include an upcoming date for the service, to lure you into making a quick click.
But remember: Scammers try to instill an "act now!" urgency in many schemes, including fake lotteries, investment scams and others.
Also keep in mind that legitimate funeral notifications - whether delivered by email, telephone or carrier pigeon - should include the name of the deceased. These malware-laden phonies do not.
There are various versions circulating, but one reads: "You are cordially invited to express your sympathy in memory of your friend at a celebration of life service..."
When in doubt of any funeral notification - and sadly, it's come to that - you can check published obituaries or contact the named funeral home by looking up its contact information yourself, and not relying on what's provided in email notices.
Photo: A.M. Kuchling/Flickr
For information about other scams, sign up for the Fraud Watch Network . You'll receive free email alerts with tips and resources to help you spot and avoid identity theft and fraud and gain access to a network of experts, law enforcement and people in your community who will keep you up-to-date on the latest scams in your area.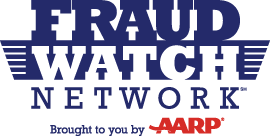 >> Get discounts on financial services with your AARP Member Advantages.
Also of Interest

See the AARP home page for deals, savings tips, trivia and more