Campaign Calls: Many From Candidates, More From Con Artists
By Sid Kirchheimer , November 04, 2016 08:00 AM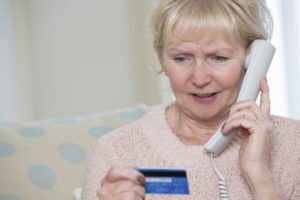 With only a few days left until the presidential election, your phone may be ringing with political robocalls that 3 in 4 voters say they wouldn't answer, knowing they were on behalf of a candidate, according to a recent Harris Poll survey.
Better incentive not to pick up: More common than the hundreds of thousands of legitimate campaign calls made each month are those from political-poser con artists angling for your personal information and money.
During this election season political scam calls have jumped 614 percent — about 10 times as high as the 64 percent boost in calls sanctioned by the Donald Trump and Hillary Clinton campaigns since January, reports Hiya, a company that provides caller ID products and services.
Ways to save, expert investment advice, scam alerts and more! — AARP Money Newsletter »
Political calls and surveys are exempt from do-not-call rules, allowing deceptive dialers more opportunities. Although the Telephone Consumer Protection Act prohibits (legitimate) political campaigns from robocalling citizens' cellphones, they are allowed to manually dial cellphones in "live" calls.
One way to distinguish legit political calls from scams is by checking the area code displayed on your caller ID. Although it can be spoofed to hide the true origination point, Hiya says that throughout this election campaign (and likely to continue in coming days), the most common area codes used in scam political calls include:
* 213 (Los Angeles)
* 803 (Columbia, S.C.)
* 312 (Chicago)
* 281 (Houston)
* 212 (New York City)
If you're wondering, legitimate Clinton campaign calls most likely originate from area codes 202 (Washington, D.C.), 646 (New York City), 215 (Philadelphia), 315 (Syracuse, N.Y.) and 561 (Palm Beach County, Fla.). For the Trump campaign, which has made nearly four times as many calls as Clinton's camp, top area codes also include 202, 646 and 315, as well as 585 (Rochester, N.Y.) and 310 (Los Angeles).
Most fraudulent calls tracked by Hiya involve these common election scams, revealed last month in our blog:
* Registration and voter-verification ruses, in which fraudsters pose as legitimate officials to gain access to personal information (including Social Security numbers) that could be used for identity theft.
Discounts on financial services from trusted companies — AARP Member Advantages »
* Campaign donation scams, to get credit card information over the phone to make fraudulent charges.
* Election survey scams, to glean personal information and, sometimes, credit card details under the guise that participants will win a prize; the plastic is needed to cover the cost of shipping and taxes, survey scammers say.
For information about other scams, sign up for the Fraud Watch Network. You'll receive free email alerts with tips and resources to help you spot and avoid identity theft and fraud. Keep tabs on scams and law enforcement alerts in your area at our Scam-Tracking Map.
Photo: Highwaystarz-Photography/iStock
Also of Interest

See the AARP home page for deals, savings tips, trivia and more.