Census Scams: Hard to Detect, Easy for Fraudsters
By Sid Kirchheimer , January 30, 2015 11:13 AM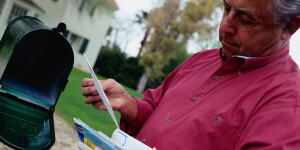 Although this con is not as well known as other government impostor schemes, posing as a U.S. Census Bureau worker gives crooks a distinct advantage, thanks to the legitimate American Community Survey (ACS).
Unlike the "big" population census that occurs every decade in years ending in zero, the ACS is ongoing, providing data each year to help determine how $400 billion in federal and state funding is distributed. Along with the expected — age, sex, race and education — it includes some very personal questions about your income, where you work and how you get there, and how much you pay for certain essentials. Such information is useful for Uncle Sam's bean counters — and for identity thieves and burglars casing a home.
So when a Missouri couple recently received a mailing supposedly sent by the Census Bureau directing them to a website to complete an ACS, they became suspicious based on some of the questions: "How much money is in your bank account?" "When do you leave for work?" "What time do you get home?"
Such questions raised well-deserved red flags, so they stopped answering mid-survey. They soon received a call from a spoofed phone number alleging to be from the Census Bureau. Threatened with arrest and jail time unless they completed the "mandatory" survey, the couple promptly called the police.
Good thing, because unlike impostors claiming to be from the IRS, Medicare or other agencies, no bona fide census or other federal employee would ever make such threats. Ditto for law enforcement personnel.
But census scams can and do occur, sometimes with convincing "authenticity." Here's what you need to know if you're asked to complete an ACS or other census survey:

Official Census Bureau surveys can be mailed to your home as "resident" — without your name — so receiving a survey this way doesn't mean it's a scam. (The ACS is mailed to 3.5 million randomly selected addresses each year.) To ensure it's legitimate, you should call 800-354-7271, or 877-833-5625 to reach Spanish-speaking reps.
The ACS will include a printed survey you can complete and return in a postage-paid envelope or direct you to this website. Carefully read the address: It should be https://respond.census.gov/acs/#respond or https://respond.census.gov/acs/#text — both start with https:// (be sure there's an "s"). Savvy scammers can design convincing but fraudulent look-alike websites, but they likely just have http:// — with no "s."
Although you can expect personal and potentially ID theft-worthy questions, Census surveys do not request details such as your Social Security number, complete bank or credit card numbers, or your mother's maiden name. You will be asked questions about your spending habits; your home's value, taxes and insurance; and commuting time to your job, but not when you leave for and come home from work. And you will never be asked for money to take part in the survey.
If you are called by someone purporting to be a Census worker, before answering any questions, verify that call's legitimacy by dialing the toll-free number found here that's closest to your address.
If you get a home visit (typically done for the population and housing census taken in years ending in zero), you can contact the regional office in your state to make sure the representative is a Census Bureau employee. The official should show a badge, but don't rely solely on it; fraudsters can make counterfeits.
>> Get discounts on financial services with your AARP Member Advantages.
For information about other scams, sign up for the Fraud Watch Network . You'll receive free email alerts with tips and resources to help you spot and avoid identity theft and fraud, and gain access to a network of experts, law enforcement and people in your community who will keep you up to date on the latest scams in your area.
Also of Interest

See the AARP home page for deals, savings tips, trivia and more.