Credit Cards: The Smartest Holiday Shopping Choice
By Sid Kirchheimer , November 20, 2015 10:39 AM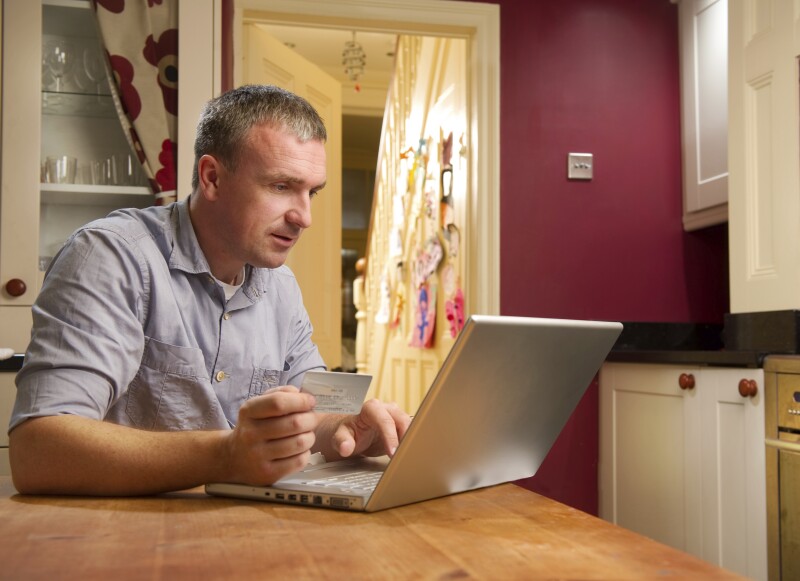 En español | Sure, buying holiday gifts with cash or debit cards avoids interest charges and forces you to stay within a budget to prevent overspending. Occasionally, cash purchases may even qualify you for a discount when merchants can avoid paying transaction "swipe" fees.
So why should you still pay with credit cards for gifts this season – and for other transactions? Here are three ways that credit cards are the most protective payment choice:
1. Limited Losses. Under federal law, if a lost or stolen credit card is used fraudulently, your bottom-line liability is only $50 – and many issuers waive that (and always if you report a lost or stolen card before bogus charges are made, or if your card number is stolen but not the card itself). It doesn't matter when those bogus charges are made, or whether they are 10 or 100 times greater. You pay only up to $50 … if anything.
Simple ways to save a buck, expert investment advice, scam alerts and much more! — AARP Money Newsletter »
Conversely, if a lost or stolen ATM or debit card is used fraudulently, the thief gets shortcut access to your bank account – and timing matters. You face no liability if you report the loss before unauthorized charges are made, and liability jumps to $50 within two business days upon learning of the loss or theft. But after two days, your liability increases to up to $500. And after 60 days, you can be responsible for all missing money – plus your maximum overdraft line of credit.
Certainly, many debit card issuers have zero-liability policies. But with credit cards, all issuers must abide by the rules.
2. Season's Thievings. During the holiday shopping season, pickpockets hit shopping malls to lift wallets. If yours goes MIA during a shopping trip – or at any other time – its stash of cash is lost forever. But with a quick phone call to your plastic providers, those accounts are immediately frozen and replacements are issued so you can resume your holiday shopping. Of course, it's wise to proactively photocopy the front and back of every card carried in your wallet, and store that info in a safe place. You'll have quick access to contact and account numbers when needed.
3. Purchase Perks. Although credit card rewards such as travel miles or cash back are one incentive to pull out the plastic, there are others – depending on your provider and type of credit card. Debit cards may offer some of these benefits, but you'll likely find multiple, and better, purchase protections with credit cards. Contact your provider for specifics, but among the most common:

Extended return policies. Many retailers limit returns to 30 days, but many credit cards extend this policy to 90 days when the purchase was made with their plastic. Policies vary, but many refund $250 or more for returns made within their extended period. Some credit card issuers may require you to ship the item to them (they'll pay for shipping), so be sure to keep boxes and return items in like-new condition.
Price protection. Find a cheaper price after buying? If that retailer doesn't have a price-drop policy, you may recoup the difference from your credit card issuer. Some issuers offer this perk within 60 days of your purchase.
Damage and theft protection. Some issuers will reimburse customers, or repair or replace certain items, in case of accidental damage or theft within 90 days of purchase.
Extended warranties. Even if an item comes with a one-year warranty, some issuers extend your protection to two years when its card was used for the purchase.
Charge-backs. If a company doesn't make good on a product (or service) you bought – think never delivered or received as damaged – and won't refund your money, your card issuer may refund the money to you and charge that cost to the merchant in a process called charge-back. You may have to file a dispute within a given time frame and make a good-faith effort to first settle with the merchant, but this insurance is especially useful when you shop online and never receive the merchandise.
Get discounts on financial services from trusted companies — AARP Member Advantages »
For information about other scams, sign up for the Fraud Watch Network. You'll receive free email alerts with tips and resources to help you spot and avoid identity theft and fraud, and gain access to a network of experts, law enforcement and people in your community who will keep you up to date on the latest scams in your area.
Photo: sturti/iStock
Also of Interest

See the AARP home page for deals, savings tips, trivia and more.