Cyber (Crook) Monday: 8 Tips for Safer Online Shopping
By Sid Kirchheimer , November 26, 2013 01:48 PM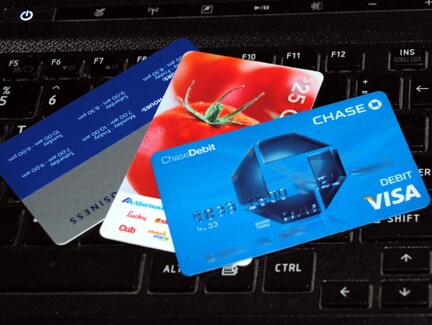 Whether your online holiday shopping begins Bird Day, Black Friday or Cyber Monday - or is already history - here's a refresher course on how to do it more safely.

Use a credit card. Payments can be withheld if there's a dispute with a store, and if the card is stolen, you won't have to pay more than $50 of fraudulent charges. With a debit card, you can't withhold payments - the store is paid directly from your bank account. And if your card is stolen, you could be liable for up to $500, depending on when you report it.
Pay close attention to website addresses resulting from online searches of popular gift names - or even words like "toys" and "discount." Before clicking on links, look for missing letters, misspellings or other tweaks of a legitimate company, such those as ending in co.mn indicating a Mongolia-based website. Also avoid unrecognized vendors. Scammer-run rogue websites may promise deals but deliver malware or identity theft.
Never provide your credit card or other sensitive information on any page without an "https://" instead of merely "http://". The "S" is for "secure." Even with an "https://" avoid using public Wi-Fi hotspots for online shopping or other financial transactions.
>> Get discounts on electronics with your AARP Member Advantages.

Before ordering, check the "Contact Us" page for a phone number and physical address. Also read the "Terms and Conditions" link detailing return policies and such. Unlike legitimate vendors, bogus websites are less likely to post these - or have them in a suspicious manner, such as providing only a fax number or post office box.
If shopping at online auction sites, never trust offers that come after you lost a bid but a seller claims to offer you the merchandise off-site.
At Craigslist or when answering classified ads, deal only with sellers who provide a phone number that you can verify. Don't rely solely on email correspondence. Assume any request for wire-transfer payment is a scam; also be suspicious of prepaid debit card transactions. Using Paypal or a credit card is your safest bet.
Don't believe "too-good-to-be-true" prices from private sellers, or those tied to hard-luck stories (such as a need to sell quickly because of divorce or military deployment). These are common scams to get advance payment - and you'll likely get no merchandise.
Think twice before buying gift cards from online auctions. History shows they are often counterfeit or have already been redeemed. Your safest option is to buy them from a company's website or the store's customer service counter.
>> Sign up for the AARP Health Newsletter
Also of Interest

See the AARP home page for deals, savings tips, trivia and more.