Cyber Scam Predictions for 2014
By Sid Kirchheimer , December 27, 2013 07:30 AM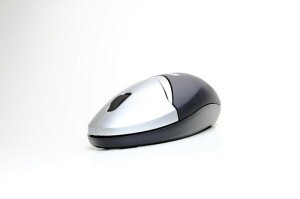 As the year closes, leading online security vendors are looking into their crystal balls - or rather, reviewing recent trends of trickery - to predict the top cyber scams of 2014. Some notables worth a mention:
TVs watching you. Many traditionally "dumb" devices are getting "smarter" - televisions, gaming systems and even baby monitors are being connected to the Internet and often contain cameras or microphones. So, many cybercops predict them to be a magnet for attack, such as remote spying. (Think: While you're watching TV, scammers are watching you from afar.) Expect more focus from the security folks on closing current vulnerabilities on the many devices connected to the "Internet of Things" - and more emphasis for owners of such gizmos to update their security software.
Ransomware will become an even bigger threat. In this scam, the crooks remotely freeze your computer, then demand money to make it work again. They may pretend to be the FBI, saying you've been watching porn. Or they may offer to sell you bogus security software to remove a supposed online virus. The FBI and others strongly advise you don't pay, since that can just lead to more extortion. Ransomware is also expected to move from computers to include smartphones and other devices.
"Show Us Your Modern Family" Photo Contest. Upload your photo for a chance to be photographed in AARP The Magazine. See official rules.
Destroying data rather than collecting it. In the past, cybercrooks primarily focused on collecting sensitive data for profit. But in 2013, according to an IBM Cyber Security Intelligence report, there's been an increase in sabotage vs. espionage attacks - hackers get inside big institutional systems and erase huge volumes of data. The take-home message: Securely back up on thumb drives or other "offline" storage devices info you don't want to lose in corporate security breaches.
Loving the "Like." In addition to schemes on Facebook that use the "Like" button to lure you to reveal personal information in order to watch videos or get "free" prizes, beware of mobile apps that promise to secure you more "Likes." Already, reports Symantec, more than 100,000 people revealed their login details to a dubious Russian behind one app promising more "Likes" for users' Instagram postings.
More mobile malware. Cybercrooks used to focus their attacks mainly on desktop computers. In recent years they've been expanding to include smartphones, tablets and other mobile devices - and that trend is expected to continue in 2014. So it's a great time to brush up on ways to secure your smartphone and other devices.
Targeting software developers. Remember October's data breach of Adobe's computer system, which leaked names, encrypted credit and debit card numbers and other sensitive information of millions of customers? Kaspersky predicts more of the same, with hackers increasing their efforts on companies that develop software. It's another reason to take heed of headlines reporting such attacks - and quickly utilize security updates and patches that are issued after the breaches occur.
Photo: Matt Trostle/Flickr
>> Get discounts on financial products and services with your AARP Member Advantages.
Also of Interest

See the AARP home page for deals, savings tips, trivia and more