Cybercrime Costs 508,000 U.S. Jobs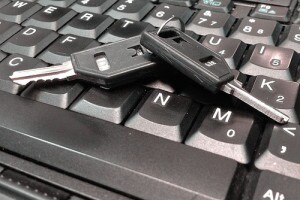 As many as 508,000 American jobs have been lost to cybercrime, the hacking of computer networks to find confidential information and disrupt service, a new report says. Armed with stolen data, foreign companies are able to better compete in world markets against American companies, leading to job reductions in the United States. Service disruptions, lowered consumer trust and higher costs of computer security also drag the American companies down.
Touted as the first-ever report that connects cybercrime to job loss, the 20-page paper by security software vendor McAfee and the Center for Strategic and International Studies estimates that it costs the U.S. about $100 billion each year. Globally, researchers put the corporate cybercrime tab at up to $400 billion - nearly as much as the estimated annual haul of drug trafficking.
The study focused on sophisticated attacks on companies and government agencies, not the Internet scams that arrive in personal email boxes every day.
Its figures are much lower than a previous McAfee report, from 2009, estimating that cybercrime was costing businesses as much as $1 trillion globally. That study relied on responses from more than 800 executives in the U.S. and other countries. For this new report, input was used from economists, intellectual property experts and security researchers for calculations that more closely resemble real-world analogies like estimates of the overall cost to society of car crashes.
James Lewis, coauthor of the new study, says the "raw number" estimate of job losses might tell just part of the story: "The effect of the net loss of jobs could be small, but if a good portion of these jobs were high-end manufacturing jobs that moved overseas because of intellectual property losses, the effect could be wide-ranging."
Photo: Intel Free Press/Flickr.com
Also of Interest

Join AARP: Savings, resources and news for your well-being
See the AARP home page for deals, savings tips, trivia and more