Do Not Fall for "Do Not Call" Scam
By Sid Kirchheimer , October 10, 2013 11:16 AM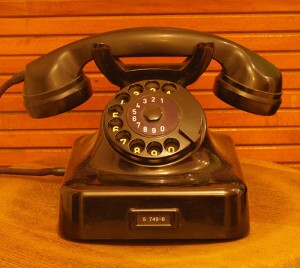 Perhaps the last nuisance phone call you might expect is from the very government agency that's trying to halt them... especially if your phone number is among the 209 million already listed on the National Do Not Call Registry.
Sign up for the AARP Money Matters newsletter
It's scammers -once again - who are posing as representatives of the Federal Trade Commission or the registry with an offer to enroll a phone number or "confirm" or "renew" an existing listing.
Their real intent: To collect money and/or personal information including Social Security numbers, which are not required for the registry. Also know that legitimate government employees don't make phone calls to solicit new registrants or renew already listed numbers.
This Do Not Call scam isn't new - the most recent wave was in March. In fact, it's so common that a warning about this ruse has been posted on the official DoNotCall.gov website since November 2011.
Was I discriminated against? Join the Discussion
Here's what you should know about Do Not Call registration:

Do Not Call is a free service. There are no charges.
To add a number or verify a previous listing, call 888-382-1222 from the landline or cell phone you wish to register, or enroll at DoNotCall.gov. At that website, you'll need to provide an email address - but no other personal information You'll get a message from Register@DonotCall.gov. Once the accompanying link is clicked, your registration will take effect within 72 hours. From that point, telemarketers covered by the Do Not Call Registry have up to 31 days to stop calling you, says the FTC.
Private businesses cannot register phone numbers on your behalf. You may register directly, or via state governments, but not through third-party services. If someone claims otherwise, it's a scam.
Since 2008, all numbers that have been put on the list remain there until registrants remove them - there are no renewal requirements.
Get discounts on financial products and services with your AARP Member Advantages.
Photo: PlentyR/Flickr

Also of Interest

See the AARP home page for deals, savings tips, trivia and more