Don't Get Strong-Armed in a Moving Scam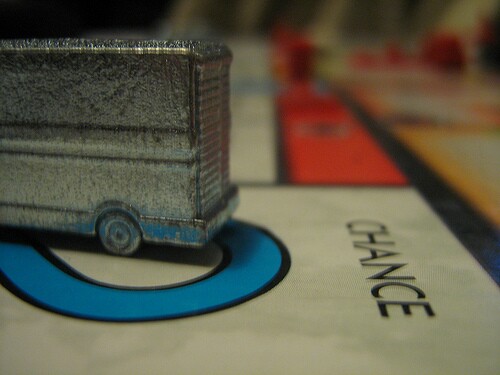 The following Scam Alert is a guest post by Sid Kirchheimer:
Summer is peak moving season, with an estimated two-thirds of all moves occurring between now through the end of August. It's also prime time for moving scams - and "strong-arming" involves more than a carrier's biceps.
Many of the 9,300 complaints filed against moving companies last year with the Better Business Bureau were for alleged sloppy service - lost or broken merchandise, late deliveries and the like. But add to that flat-out scams and extortion: Bait-and-switch pricing, like when an initial low-ball estimate is grossly inflated after the truck is loaded. Your possessions may be taken hostage until you agree to pay the extra amount.
Generally, you can't be charged more than the mover's regulated rates and charges, which you have a right to see, notes Consumer Reports. But movers may be allowed to charge you more than the estimate - typically about 10 percent more. You can avoid this by asking for a "binding estimate" that will give you a fixed price but is generally higher than the more common "nonbinding estimate" based on predicted weight, volume or moving time.
Here are some ways to help assure a trouble-free move:

Get recommendations from family and friends (or perhaps a real estate agent). Don't rely solely on advertisements.
Learn about red-flag warnings of a likely scam at the Federal Motor Carrier Safety Administration website, which licenses interstate movers.
Go to the Better Business Bureau website to check for complaints about companies you're considering using. Also look at online sites that offer consumer reviews.
Verify licenses and get complaint info by contacting state regulating agencies.
Know your Rights and Responsibilities. It's not Hemingway, but certainly worth reading.
Also consider this must-have paperwork:

Get an "Order for Service" that lists what the mover will do, as well as pickup and delivery dates.
Ask for a "Bill of Lading," which is a contract between you and the mover; a receipt for your belongings; and an "Inventory List" showing each item you shipped and its condition. (Get a written copy of the inventory after your goods are loaded.)
Movers typically provide minimal insurance but sell higher "replacement" coverage. It may be a wise buy for peace of mind, says the BBB, but first check if your homeowner's policy covers items lost or damaged in a move.
Never sign papers that release a mover from liability for missing or damaged items or have many blank fields. However, expect some omissions on contracts before a move takes place, such as the weight of your possessions.