Don't Pay for Your 'Missing' Money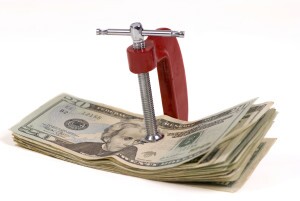 You may be entitled to a portion of the billions of dollars in "unclaimed property" that sits in state treasuries — money from forgotten bank accounts, insurance policies and safe deposit boxes; uncashed paychecks and stock dividends; never-returned security deposits paid to utility companies; and the like.
But you certainly don't have to pay to claim it.
It costs nothing, and takes only minutes, to check for yourself if any money is owed to you. Just visit www.MissingMoney.com or www.Unclaimed.org, websites affiliated with the National Association of Unclaimed Property Administrators (NAUPA), an association of unclaimed property programs run in every U.S. state, usually by the state treasurer's office. You can also directly contact the treasurer's office in each state where you have lived.
Ways to save, expert investment advice, scam alerts and more! — AARP Money Newsletter »
To specifically search for unclaimed U.S. savings bonds, visit www.TreasuryHunt.gov, operated by the U.S. Treasury Department. And visit this FDIC website to check on "missing" funds deposited at financial institutions that later went out of business.
There's no need for self-described finders or locators who offer their "expertise" in unsolicited letters, emails and phone calls — for commissions that are typically 10 percent to 20 percent of any recovered amount, but sometimes as much as 40 percent.
At best, these third-party firms are legally allowed to charge "convenience service" fees (some states cap commissions at 10 percent), but they are unnecessary middlemen not affiliated with government agencies or sanctioned programs for distributing unclaimed funds.
Some may do the legwork after you provide sensitive personal information, including your Social Security number; others do nothing more than direct you to MissingMoney.com and Unclaimed.org or provide forms that you can download for free. Most tout corporate names that sound like law firms or other official-type titles. One company with an F rating from the Better Business Bureau has three business names — Joseph Richards and Associates, Payne Richards and Associates and U.S. Claims Services, all using the same phone number, website (except for the company name) and address in Bakersfield, Calif. A request for comment to "each" of those companies went answered.
At worst, others are outright scammers who demand outrageous up-front fees for "finding" missing money that never existed or who try to get sensitive information that could be used for identity theft — all while fraudulently pretending to be NAUPA (which doesn't directly disburse funds) or state treasurers. In one recent scheme, New England residents were blanketed with letters, claiming to be from NAUPA or the Office of the State Treasurer, that falsely claimed recipients had $450,000 in unclaimed sweepstakes winnings but that their allocation would require a $2,250 service fee.
What else to know to avoid unclaimed-funds scams:
* State treasurers and comptrollers do not outsource the job of tracking down owners of unclaimed money and property. So don't believe those who say they're working on behalf of the state agency or the National Association of Unclaimed Property Administrators.
* By law, financial institutions, insurers and other companies that owe lost loot are supposed to try to find the owners, and notifications should come directly from the business, not a third-party vendor.
Discounts on financial services from trusted companies — AARP Member Advantages »
* When companies can't reach the owners of the unclaimed property, the money is turned over to the government of the state in which the account owner last resided. Some state offices will then mail notices to the owner's last known address. Others simply wait for you to check. But they'll never use email to contact you, and it's unlikely they will call. Unless you get a mailed notification — which you should still authenticate by contacting that state treasurer or comptroller — assume it's a scam or commission-charging firm doing what shouldn't cost a dime.
* If you have unclaimed money, you'll be asked for your Social Security number on the official state agency website, but you won't be asked for bank or credit card information. You should never give personal information unless you initiate contact with the state agency or use its website.
For information about other scams, sign up for the Fraud Watch Network . You'll receive free email alerts with tips and resources to help you spot and avoid identity theft and fraud, and gain access to a network of experts, law enforcement and people in your community who will keep you up to date on the latest scams in your area.
Photo: perkmeup/iStock
Also of Interest

See the AARP home page for deals, savings tips, trivia and more.