Election Protection: 5 Voter Scams to Avoid
By Sid Kirchheimer , September 23, 2016 08:00 AM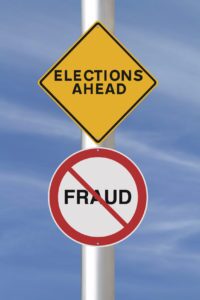 In this homestretch to the Nov. 8 elections, expect a hard push from scammers posing as pollsters, political party staffers or PAC officials in tongue-twisting ploys to pilfer your money and identity.
Getting cash or sensitive information through election scams is more conceivable than with other schemes. Phones can ring legitimately, since Do Not Call Registry rules allow pollsters, politicians and charities to contact you. And, of course, caller ID can be easily spoofed. Campaign workers are going door to door, and email and social media accounts swarm with political buzz.
Ways to save, expert investment advice, scam alerts and more! — AARP Money Newsletter »
Keep on guard for these reigning ruses:
Survey swindles. Claiming to be doing a political survey, fraudsters may start with a few expected or softball questions, then delve into more sensitive queries about your income, medications or the like, with the usual aim of selling your details to third-party vendors for future phone calls or spam offers which themselves may be scams.
Be especially wary of offers of a prize for participation. Legit political surveys don't offer them; it's a con to get sensitive information or download computer malware.
Phony fundraising. Crooks sometimes make random calls alleging that they represent a political party, actual candidate or voter cause. Don't donate over the phone, by email or to a front-door visitor. If you wish to offer financial support, contact the political party directly or through its website.
Registration ruses. Unsolicited offers to update or confirm your voter registration can be an easy method for scammers to obtain personal information that could be used for identity theft. Some phony registration workers ask for credit card details as part of the "confirmation" process. Legit canvassers will have leave-behind forms for you to complete; they shouldn't ask for your sensitive information.
And although it's legal, there's no need for a company that charges you to do registration paperwork. Free forms to update registration or change parties are available on the website of your local supervisor of elections; at this national website; and at some libraries, post offices and other taxpayer-funded facilities. Most states require that registration be completed at least 30 days before an election.
Discounts on financial services from trusted companies — AARP Member Advantages »
Vote by phone. Election laws prevent this. In most cases, voters must get an absentee ballot in advance or make other arrangements if they are unable to make it to the polls. In addition to mining personal information in scam emails and robocalls, swindlers could direct you to an overseas callback number with a seemingly all-American area code and an outrageous per-minute calling cost.
Petition ploys. Although less common than other schemes, these could involve unscrupulous advocates promoting hot-button issues such as legalizing marijuana or environmental initiatives — but actually soliciting names, addresses and phone numbers for unwanted sales calls or even ID theft. Sign wisely.
For information about other scams, sign up for the Fraud Watch Network . You'll receive free email alerts with tips and resources to help you spot and avoid identity theft and fraud. Keep tabs on scams and law enforcement alerts in your area at our Scam-Tracking Map .
Photo: amanalang/iStock
Also of Interest

See the AARP home page for deals, savings tips, trivia and more.