Follow-Up Fraud: Recovery Scammers Target Victims Twice
By Sid Kirchheimer , October 21, 2016 08:00 AM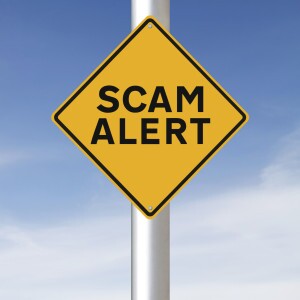 Burned once in a scam? Then brace yourself for a repeat rip-off attempt that starts with a promise of help in recovering your initial losses.
In so-called refund and recovery scams, swindlers claiming to work for self-described asset recovery companies, government agencies or consumer watchdogs say they can recoup past losses from time-share properties fraud, investment swindles, work-at-home schemes, bogus tech support services and other types of scams.
All it takes, they tell their targets (typically, retirement-age past fraud victims), is an up-front "recovery services" fee ranging from about $200 to upward of $10,000.
"Once the older consumer pays the up-front fee," notes the Consumer Financial Protection Bureau, "the company fails to perform any service that the consumer could not have done themselves," such as providing free and widely available complaint forms to the CFPB, Federal Trade Commission or state attorney general's office.
Ways to save, expert investment advice, scam alerts and more! — AARP Money Newsletter »
Some may actually complete those forms or other services, like filing a dispute for credit card charges on accounts used to pay for the initial scam, but "they often do not even adequately follow through with the worthless services they offer," adds the CFPB. Other con artists do nothing at all once they get their fees.
To give their schemes a sense of authenticity, recovery rip-off artists usually find targets with sucker lists, bought and sold among scammers, which provide a dossier on the already duped (victims' names, addresses, phone numbers and the types of schemes they fell for). In some cases, consumers are contacted by the same fraudsters behind the initial scam, or their accomplices.
In addition to a request for up-front money, other red flags of a recovery ruse include:

Claims of insider information and connections. These crooks may say they have special access and connections for filing complaints and getting restitution, but it's a lie. Access to free consumer complaint resources is available to anyone.
A demand for secrecy. As in other scams, refund and recovery fraudsters urge victims not to discuss with family, friends or authorities the help allegedly offered.
"Act now" urgency. High-pressure phone calls, from official-sounding organizations that falsely claim to be working closely with the U.S. government, are typical in recovery scams for past investment swindles, according to the Financial Industry Regulatory Authority. Con artists may even use the name of a real person or firm registered with FINRA, encouraging targets to research their name on FINRA BrokerCheck, in an attempt to bolster credibility and build trust.
Payment preference. Like other fraudsters, recovery rip-off artists may demand that up-front payment be made specifically by wire-transfer services such as MoneyGram and Western Union, Green Dot MoneyPak or other prepaid debit cards, or iTunes gift cards. Why? Each of these methods is fast and easy and provides a virtually untraceable way for con artists to get quick cash — or for senders to get it back.
Discounts on financial services from trusted companies — AARP Member Advantages »
For information about other scams, sign up for the Fraud Watch Network . You'll receive free email alerts with tips and resources to help you spot and avoid identity theft and fraud. Keep tabs on scams and law enforcement alerts in your area at our Scam-Tracking Map .
Photo: amanalang/iStock
Also of Interest

See the AARP home page for deals, savings tips, trivia and more.