Free Government Money? Uncle Sham Is Back!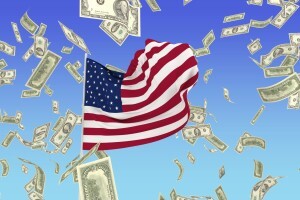 Lucky me. Turns out I'm entitled to receive $3,200 in "free" government money. The reason, the caller explained: "Because you always file your IRS taxes on time."
Problem is, the named benefactor of that "specially selected federal grant" doesn't pay his taxes because he doesn't exist. Yes, the scammer dialed my actual phone number, but it's listed under a fake name in public directories specifically to spot telephoning tricksters and Do-Not-Call no-goodniks.
And like my phone directory pseudonym, unsolicited "free government money" is just as phony.
Get the latest on protecting your money and saving for retirement — AARP Money newsletter »
Yet this classic con is hot once again, warns the Better Business Bureau. In addition to phone calls (mine came around 7 p.m., well after normal working hours for federal agencies), you may get emails, text messages or even social media posts — including ones allegedly from folks you know. Some claim you've already been selected, and others that you're eligible, for a promised payoff for virtually any reason, from supposedly new government programs to alleged rewards for doing what is expected or legally required.
Sadly, the only money in question is what's yours to lose: The usual goal is either to drain your bank account, after getting its details under the guise of making a "direct deposit" of the grant, or to fool you into paying supposed processing fees or taxes to receive the grant. In the vetting process to prove you're the bona fide recipient, expect scammers to dig for your Social Security number or other sensitive information — a red flag for possible identity theft.
The real deal on government grants:
* They exist … but probably not for you — and certainly not for doing what's expected (like paying your debts and taxes or being a good citizen). Legitimate government grants tend to be for students and researchers, or for working in specific industries. Find authentic offerings at www.grants.gov, StudentAid.gov, Benefits.gov and the website of the U.S. Small Business Administration.
* You must initiate contact. Federal and state agencies won't contact you out of the blue about qualifying for grants. And official government correspondence (concerning grants or other matters) usually comes via a mail-delivered letter, not a phone call, email, text message or social media post.
* You don't pay for "free." There are no fees to apply for legitimate government grants. And payment-requiring "middlemen" or "secret lists" don't deliver on their promises.
Get discounts on financial services from trusted companies — AARP Member Advantages »
* Someone you "know" received a government grant and is passing along the good news? Realize that that familiar sender may have had his or her email or Facebook account hijacked, along with contact lists (explaining why you're being notified).
* Although scammers may pretend to be from recognized agencies, they're more likely to simply invent an issuing agency, such as the nonexistent "Federal Government Grants Department" or "Federal Grant Association." These calls often originate from outside the U.S., so don't trust caller ID or email addresses; they can be easily spoofed.
For information about other scams, sign up for the Fraud Watch Network . You'll receive free email alerts with tips and resources to help you spot and avoid identity theft and fraud, and gain access to a network of experts, law enforcement and people in your community who will keep you up to date on the latest scams in your area.
Photo: cla78/iStock
Also of Interest

See the AARP home page for deals, savings tips, trivia and more.