FTC: $1.7 Billion Lost to Fraudsters in 2014 — ID Theft Top Complaint ... Again
Consumers reported losing $1.7 billion to scams and frauds in 2014, according to an annual review released by the Federal Trade Commission. That figure is likely a fraction of actual losses, since many people never report their victimization.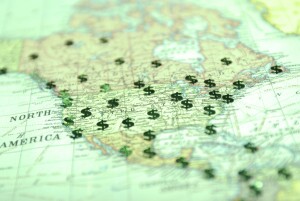 For the 15 th consecutive year, identity theft was the top complaint in the FTC's Consumer Sentinel Network Data Book, accounting for 13 percent of the total 2.5 million filed complaints. That's the same percentage as in 2013, but with more people reporting last year, the federal watchdog logged more than 42,500 additional ID theft reports.
Fraud related to Social Security, Medicare and other government benefits accounted for more than 1 in 3 reports of ID theft, followed by fraudulent use of credit cards (17 percent), and phone or utilities fraud (13 percent). Money stolen from bank accounts represented 8 percent of complaints.
Debt collection held steady as the second most-reported complaint, and impostor scams — in which con artists pose as government workers, police or even grandchildren in distress — moved into the third spot for the first time.
"While identity theft remains a huge issue, consumers should also keep a close eye out for impostor scams," said Jessica Rich, director of the FTC's Bureau of Consumer Protection. "Whether it's pretending to be the IRS during tax season or making false promises of a lottery win, scammers are increasingly sophisticated in their efforts to deceive consumers."
>> Get discounts on electronics with your AARP Member Advantages.
Although the $1.7 billion in reported losses was roughly $57 million more than in 2013, the average amount paid to fraudsters dropped to $2,005 from $2,258 in 2013. Roughly 2 in 3 victims lost money to scammers through prepaid debit cards and wire transfers, both of which are difficult to track and are criminals' preferred payment methods.
By age group, those in their 50s filed the most complaints (about 1 in 5), those in their 40s and 60s filed 18 percent each, and folks age 70 and older filed 10 percent of complaints, the FTC reported.
Based on population, Florida led all states in complaints for both identity theft and overall fraud. Rounding out the highest-risk states for ID theft were Washington, Oregon, Missouri and Georgia. For other scams, Georgia, Nevada, Delaware and Michigan followed the Sunshine State.
The agency's Consumer Sentinel Network Data Book is based on consumer complaints filed with the FTC. It is available to more than 2,000 civil and criminal law enforcement agencies across the country and abroad to help them identify fraud trends, research cases, identify victims and track possible targets. It does not include "Do Not Call" complaints.
The top 10 complaint categories:

Identity theft: 332,646 complaints (13 percent)
Debt collection: 280,998 (11 percent)
Impostor scams: 276,662 (11 percent)
Telephone and mobile services: 171,809 (7 percent)
Banks and lenders: 128,107 (5 percent)
Sweepstakes and lotteries: 103,579 (4 percent)
Auto-related complaints: 88,334 (3 percent)
Shop-at-home and catalog sales: 71,377 (3 percent)
TV and electronic media: 48,640 (2 percent)
Internet services: 46,039 (2 percent)
For information about other scams, sign up for the Fraud Watch Network . You'll receive free email alerts with tips and resources to help you spot and avoid identity theft and fraud, and gain access to a network of experts, law enforcement and people in your community who will keep you up to date on the latest scams in your area.
Photo: PeskyMonkey/iStock
Also of Interest

See the AARP home page for deals, savings tips, trivia and more.