How to Avoid Crowdfunding 'Scampaigns'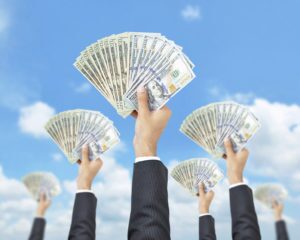 On crowdfunding websites such as Kickstarter, GoFundMe, Indiegogo and YouCaring, prayers are answered. Businesses and jobs are created. People get lifesaving medical treatment. Dreams become reality for those seeking help, typically through small donations by many.
But fraud is another truth on these websites — part of the unregulated crowdfunding industry that globally raised some $34 billion last year — with post-duped reports on Kickscammed, GoFraudMe and elsewhere that detail broken promises, stolen money and well-meaning donors getting scammed.
Ways to save, expert investment advice, scam alerts and more! — AARP Money Newsletter »
In crowdfunding, people solicit money from strangers for their mission, often fueled by social media buzz. Those who donate to a business may be promised a future product sample or thank-you token; others give from the heart to help the self-described sick and struggling. Built on trust, it's fertile ground for deceit.
That's because anyone can start a crowdfunding campaign, with no proof or authenticity required. Websites, which profit by getting fees or percentages of donations, can shut down a campaign found fraudulent and refund donations that haven't been disbursed. But once the money reaches the recipient, it's gone — with no guarantee it was used for the stated mission. Although GoFundMe reports that less than one-tenth of 1 percent are "scampaigns," here's how to minimize risk if you're donating to anyone you don't know and trust:
Do an online search of names, company or "cause" websites, and social media presence. "Many crowdfunding sites verify that the person has a Facebook page," notes Consumer Reports, "but anyone can make a Facebook page." Be suspicious of social media fundraisers with "filler followers" offering few comments, likes or shares on posts or photos of the creator, or if the page was created just before asking for funding.
Check other crowdfunding websites. Fraudsters can replicate a successful scampaign on other platforms to generate as much money as possible.
Use Google's Reverse Image Search to determine if photos used to pull heartstrings (think cute cancer-stricken children) have been stolen. Just upload an image from the campaign to learn of its presence elsewhere on the web. If campaigns involve products, think twice before replying on YouTube videos that provide only blueprints or crude cutouts, not an actual prototype.
Discounts on financial services from trusted companies — AARP Member Advantages »
Communication red flags include a lack of details — in product or business descriptions, medical conditions and the afflicted person, or whatever; campaigns that don't frequently update progress or have poor response rates; and/or Scammer Grammar errors such as frequent misspellings and misuse of language.
Prepare for backlash. After contributing to one campaign, some crowdfunding donors report getting an onslaught of future requests — including campaigns to pay for personal vacations and credit card debt.
For information about other scams, sign up for the Fraud Watch Network . You'll receive free email alerts with tips and resources to help you spot and avoid identity theft and fraud, and keep tabs of scams and law enforcement alerts in your area at our Scam-Tracking Map .
Photo: Kritchanut/iStock
Also of Interest

See the AARP home page for deals, savings tips, trivia and more.