Summer's Bummer: Event Ticket Scams
Nearly 5 million people a year pay for tickets to concerts, sporting events and theme parks that prove to be fakes. And it's not just "scalpers" hawking outside at the gate who should be avoided. (They collect more than $4 million per month in such bogus sales.)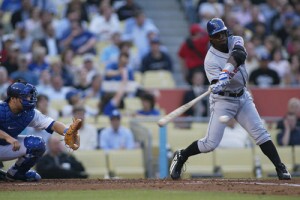 Increasingly, ticket trickery results when you buy from classified ads on Craigslist, eBay or on ticket-selling websites that appear to be legitimate but are anything but.
So let the buyer beware - and here's how to steer clear of this burgeoning scam, especially rampant during summer months:

Stick with well-known players like StubHub, Ticketmaster or SeatGeek. Prices may be higher than Craigslist or eBay offerings but the tickets are authentic and guaranteed.
Before clicking on an online vendor's website, copy-and-paste its address on an online search engine and see what results come up. This can help you get wind of possible computer malware being installed on your computer if you click on the link, or warnings about deceptive sales from past customers. If all appears kosher, be sure the purchase page address begins with https://, indicating that the site is encrypted to protect your credit card information.
Check vendors' reputations at the Better Business Bureau,  SiteJabber and/or with a general online search by typing the company name and "complaints" or "reviews." Also worthwhile: Visit the website for the National Association of Ticket Brokers, whose members must guarantee every ticket sold on their websites and provide a double-money-back refund if tickets are not delivered. You can also report counterfeit tickets to the NATB at 1-630-510-4594.
Check guarantee policies. Even if vendors aren't NATB members, they still should post on their websites policies that guarantee refunds if you receive invalid or wrong-date tickets, or don't get them at all. Be wary of websites without such stated policies.
See before you buy. If it isn't offered online, call the customer service phone number to ask for an emailed scan or photo of the tickets, before you buy, so you can confirm their legitimacy. Stadium websites typically post seating charts and may show sample tickets for upcoming events. Avoid any ticket seller without a posted phone number.
Know the fees. Legitimate online ticket sellers can (and often do) charge service, shipping or other fees. Although they should be disclosed upfront, they may not be revealed until the "checkout" page. So keep tabs on your subtotal throughout the buying process; it can change.
Buy tickets with a credit card or PayPal account. They offer more protections against unfair or unauthorized charges than do debit card transactions. And never wire money as payment - that's a sign of a scam.
Paperless tickets? Read the fine print. Some events sell restricted paperless tickets, where the buyer doesn't get an actual ticket but instead must present a photo ID and the purchasing credit card to get inside. No problem if you're buying for yourself, but it could be if you're giving tickets as a gift, so read the fine print. That's a good move regardless whenever buying online tickets.
Photo credit: Rafael Amado Deras via Flickr
Also of Interest

Join AARP: Savings, resources and news for your well-being
See the AARP home page for deals, savings tips, trivia and more