How to Get a Free Credit Score, Without Getting Conned
By Sid Kirchheimer , October 07, 2016 08:00 AM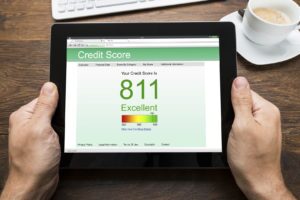 "Free credit scores" are effective bait. Just ask any of the 200,000 consumers who complained to the Federal Trade Commission about one recent online scheme that lured them with "free" access to their credit scores … then snagged them with a common switch: billing $30 a month for credit monitoring services they never ordered.
The good news: Some 145,000 of those victims are getting refunds. Within 60 days, the FTC will mail checks — $20 million worth — in varying amounts based on how much each victim lost. The restitution is to settle charges against a company, One Technologies, which operated at least 50 websites including FreeScore360.com, FreeScoreOnline.com and ScoreSense.com.
Ways to save, expert investment advice, scam alerts and more! — AARP Money Newsletter »
The FTC says that One Technologies and its cohorts tricked consumers by not clearly disclosing automatic enrollment in a hard-to-cancel credit monitoring program after the curious accessed a look-see in advertisements — such as "View your latest Credit Scores from All 3 Bureaus in 60 seconds for $0!" — purchased on Google and Bing and specifically positioned near the top of search results for "free credit report."
The bad news: As a popular come-on, expect more "free credit scores" bait-and-switch cons. But why?
Getting free credit scores — with no strings attached — is easy enough. Start by asking your bank or credit card issuers; some even automatically include customer scores on monthly statements.
You can also get free scores at websites such as creditkarma.com, mint.com, creditsesame.com, quizzle.com and bankrate.com. The tradeoff is having to receive promotional emails for products such as credit cards and loans that generate those websites a revenue-share for customer enrollment. (So don't use your primary email account.)
No doubt, knowing your credit score is important. That number, which fluctuates and may differ among the credit reporting bureaus, dictates interest rates for loans and credit cards and plays a role in insurance premium prices and hiring decisions. And unfortunately, scores are not included in free credit reports entitled to all consumers, three times per year, under federal law.
Both factors play into scammers' hands in "free score" schemes. What to know:
Name games. Legitimate providers of free credit scores don't have the word "free" in website addresses "but none that include 'free' in their domain name are actually free," says noted credit scoring expert and author John Ulzheimer, formerly with FICO and Equifax. Another domain-name deceit to recruit victims into automatic (and sometimes nondisclosed) enrollment in credit monitoring or identity protection services — or even worse, perhaps set you up for identity theft by providing your Social Security number and other score-necessary data directly to a crook: websites that slightly tweak names of recognized banks and websites by a letter or two, such as "Quizle.com" rather than the legitimate "Quizzle.com."
Plastic-needing ploys. If told that your credit card number is needed for a "free" score, it's a scam. Legitimate providers of free scores don't ask for your plastic. But fraudsters do, so they can make unauthorized charges for ongoing monthly charges or otherwise.
Discounts on financial services from trusted companies — AARP Member Advantages »
Malware risk. Unsolicited emails and pop-ups that tout free peeks by clicking a link could infect your computer with malware that provides cybercrooks with remote access to your computer.
Post-breach reach. In the wake of well-publicized data breaches, attacked companies usually provide complimentary credit monitoring to affected customers. It's an ideal opportunity for scammers to strike — and, posing as the breached company or third-party vendor, spread malware or solicit money and personal information for possible identity theft. In the event of a breach, expect to be contacted by U.S. mail with explanations and "we're sorry" free monitoring offers.
Report ripoffs. A sister swindle to free scores are for free credit reports. There's only one provider sanctioned by Uncle Sam: annualcreditreport.com. On that site and elsewhere, offers for "free" scores, monitoring and the like are tack-on programs that will cost you, and are not part of the Fair Credit Reporting Act (FCRA) that requires each of the three biggest credit reporting companies — Equifax, Experian and TransUnion — to provide a free copy of your credit report, at your request, once every 12 months.
For information about other scams, sign up for the Fraud Watch Network . You'll receive free email alerts with tips and resources to help you spot and avoid identity theft and fraud, and keep tabs of scams and law enforcement alerts in your area at our Scam-Tracking Map .
Photo: AndreyPopov/iStock
Also of Interest

See the AARP home page for deals, savings tips, trivia and more.