How to Make Your Debit Card Safer
By Sid Kirchheimer , January 09, 2015 07:30 AM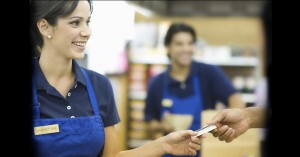 Worried about data breaches but still prefer to use your debit card? You're not alone.
Although debit cards remain our most preferred payment method, their popularity continues to shrink, "likely attributable to the fraud and risk concerns of consumers," reports TSYS, the nation's largest processor of payment card transactions.
In 2014, the company found, 43 percent of consumers said they preferred to buy with debit cards, compared with 49 percent in 2013 and an overwhelming majority in the past decade. Meanwhile, credit-preferring consumers held steady at 35 percent both years and now include those 65 and older by a 2-to-1 margin.
Sure, credit cards offer more protections beyond the risk of fraud, and there are certain scenarios where you should never use debit cards. But debit cards help you avoid debt and possible interest charges. Here are ways to make them safer:
1. When you swipe a debit card at a point-of-sale device, try to choose the "credit" option over "debit." (Not all terminals offer this choice.) This way your purchase amount is still deducted directly from your bank account, but it's processed through a credit card network to provide a maximum $50 liability – with no time limits – should your card be used fraudulently. With the debit option, you have just two days to report an unauthorized transfer or loss before that $50 liability burden can increase. Wait 60 days or longer after your statement is sent to you and the sky's the limit on your potential loss.
2. Signature or PIN? Many terminals request a signature for the credit option — overall, the safest way to use debit cards. When they don't and allow only PIN verification, still opt for credit if your debit card has a Visa or MasterCard logo.
3. No credit option? A traditional debit and PIN transaction is usually safe at supermarket checkout lines and elsewhere where a clerk is present. But it's best to avoid unattended debit-only terminals, because they're more vulnerable to the installation of a " skimmer" on the card reader, which steals data from the card's magnetic strip.
4. If you use your debit card solely for cash withdrawals, ask if your bank offers "ATM-only" debit cards (also known as "PIN-only" cards). As the name implies, they can be used just to get quick cash with your PIN, but they pose less risk than "logo" cards, which can be used — fraudulently or otherwise — for phone or Internet purchases without a PIN.
>> Get discounts on financial services with your AARP Member Advantages.
5. Whether getting cash with an ATM-only or logo debit card, always check the machine before using it: Newer ATMs have a flashing or steady light emitting from the card slot; if obscured, that could indicate there's a skimmer inside. Wiggle the slot to ensure it's attached securely and is the same color as the surrounding cover. And always cover the keypad with one hand as you enter your PIN, because a thief's spy camera may be watching. Banks usually reimburse customers of ATM or other debit card scams, but policies vary, and some banks may not pay up if you wait too long.
For information about other scams, sign up for the Fraud Watch Network. You'll receive free email alerts with tips and resources to help you spot and avoid identity theft and fraud, and gain access to a network of experts, law enforcement and people in your community who will keep you up to date on the latest scams in your area.
Photo: IPGGutenbergUKLtd/Thinkstock
Also of Interest

See the AARP home page for deals, savings tips, trivia and more.