IRS Watchdog: Impostor Phone Scam Largest Ever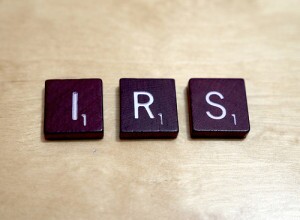 From its infancy several months ago, this was no typical telephone scam "phishing" for personal information.
These crooks, posing as IRS agents, already had some of it - including the last four digits of the Social Security number of those whom they called.
And perhaps that explains, at least in part, why it's since grown to become the "the largest scam of its kind we have ever seen," the IRS inspector general said Thursday.
At least 20,000 taxpayers have been contacted in this sophisticated ruse, added Treasury Inspector General for Tax Administration Russell George, with "thousands of victims" having already paid more than $1 million to fraudsters posing as IRS agents.
>> Sign up for the AARP Money newsletter
The scheme goes like this: The Taxman tricksters claim you owe taxes, and demand immediate payment using a prepaid debit card or a wire transfer. Refuse and you're threatened with arrest, deportation or the loss of your business or driver's license.
To suggest further authenticity for their phony phone calls, the scammers have been known to also spoof an IRS toll-free phone number on your caller ID, give common names and fake IRS badge numbers, and follow up their calls with emails purporting to be from the agency.
"If someone unexpectedly calls claiming to be from the IRS and uses threatening language if you don't pay immediately, that is a sign that it really isn't the IRS calling," George said in a statement.
Here's why:

The IRS usually first contacts people by U.S. mail about unpaid taxes - not by phone (or email).
The IRS won't ask for payment using a pre-paid debit card or wire transfer. But those are the preferred payment methods requested by scammers. Reasons: Available at thousands of stores, prepaid debit cards such as the Green Dot MoneyPak are harder to trace than their bank-issued counterparts, but can be used like other debit cards for purchases or to withdraw money at ATMs. And once confirmation codes are provided, wire transfers can be cashed anywhere in the world, not just to the location where they are sent. (The IRS also never requests credit card payments by telephone, notes the TIGTA.)
>> Get discounts on financial services with your AARP Member Advantages.
If you are telephoned unexpectedly from someone claiming to be from the IRS, hang up. And then ...

If you think you may owe taxes, call the IRS at 800-829-1040. Legitimate IRS employees can verify if there really is a payment issue.
If you know you don't owe taxes or have no reason to think that you owe any taxes (for example, you've never received a bill or the caller made some bogus threats as described above), then report the incident to the Treasury Inspector General for Tax Administration at 800-366-4484.
If targeted by this scam, file a complaint with the Federal Trade Commission, adding "IRS Telephone Scam" to the comments of your complaint.
Photo: Simon Cunningham/Flickr
For information about other scams, sign up for the Fraud Watch Network . You'll receive free email alerts with tips and resources to help you spot and avoid identity theft and fraud. You'll also gain access to a network of experts, law enforcement officials and people in your community who will keep you up to date on the latest scams in your area.
Also of Interest

See the AARP home page for deals, savings tips, trivia and more